It doesn't matter if you're an experienced handyman or just starting out - this Ryobi 5 piece combo kit has everything you need.
Don't ever get caught without the basics when you need to get something done. Each pack includes:
18V ONE+ Impact Driver
18V ONE+ Compact Drill Driver
18V ONE+ Circular Saw
18V ONE+ Corner Sander
18V ONE+ Torch
From woodworking projects to general jobs around the home, this handy kit has you covered. Not only does this kit make sure you have the essential power tools on hand, but it also offers additional versatility through the ONE+ system. This means that every skin is compatible with one universal battery. Forget about buying a new battery with every tool! There are more than 50 tools available in this range, so if you decide you want to build on this kit, it's easy to do so.
This Ryobi 5 piece combo kit is the superior solution for the home handyman wanting professional-quality tools.
All ONE+, 36V and 12V tools are now eligible for a 6 year replacement warranty with registration.
---
*Standard 4 year warranty, with an additional 2 year warranty available subject to online registration via ryobi.com.au. All batteries have a 3 year warranty only.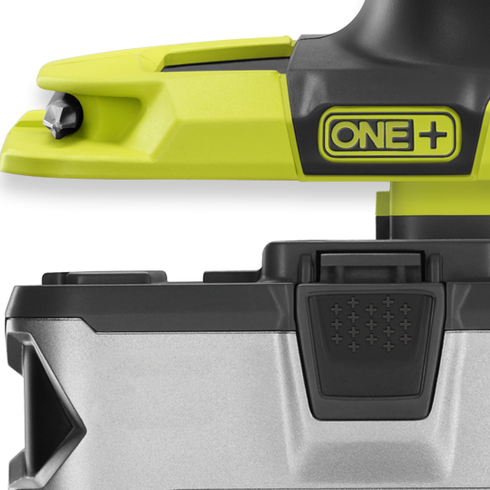 ONE+
One battery powering over 50 tools.
The RYOBI 18V ONE+ System has more than 50 tools that work with the same battery platform, giving you the ultimate versatility in tool selection to get your job done. You can get more done in less time and improve the performance of every RYOBI 18V tool ever made. No matter how you add it up, ONE+ is the one system that delivers more.
18V ONE+ Compact Drill Driver
18V ONE+ Impact Driver
18V ONE+ Circular Saw
18V ONE+ Corner Sander
18V ONE+ Torch
2 x 2.5Ah Batteries
14.4 - 18V ONE+ Dual Chemistry Fast Charger
18V ONE+ 5 PIECE COMBO KIT - Model R18CK5-LL25P