Looking for the convenience of a trim router for your next project? The RYOBI 18V ONE+ trim router gen II is the power tool for you.
Ideal for adding all the details to your woodworking pieces, this trim router is lightweight and easy to handle. This makes it perfect for trimming, edging, creating hinge mortises and inlay grooves, and making intricate decorative elements.
Features include:
6.35mm (1/4") collet size
0-1.6mm micro depth adjust
Quick-release lever
Built-in LED work light.
With a straight bit and a wrench included, you'll be ready to jump straight into the next job once you've got your trim router.
A transparent base enhances the visibility of your work, giving you added control over your movements to help you achieve a high-quality finish every time.
As part of the extensive ONE+ range, you'll love the cordless convenience that comes with battery-powered tools, as well as the efficiency that comes with running more than 40 tool consoles from the same battery platform.
Get the 18V ONE+ trim router gen II from RYOBI at your local Bunnings Warehouse.
All ONE+, 36V and 12V tools are now eligible for a 6 year replacement warranty with registration.
---
*Standard 4 year warranty, with an additional 2 year warranty available subject to online registration via ryobi.com.au. All batteries have a 3 year warranty only.
---
Product Videos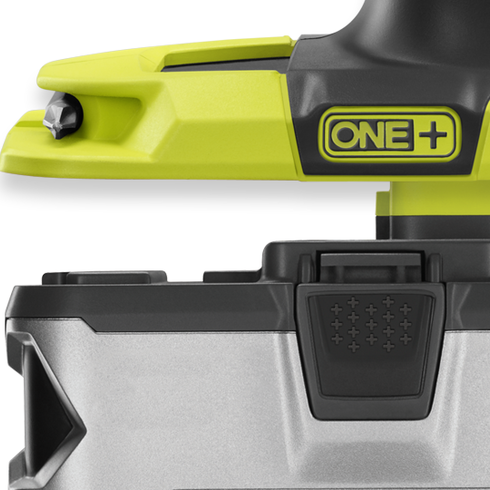 ONE+
One battery powering over 50 tools.
The RYOBI 18V ONE+ System has more than 50 tools that work with the same battery platform, giving you the ultimate versatility in tool selection to get your job done. You can get more done in less time and improve the performance of every RYOBI 18V tool ever made. No matter how you add it up, ONE+ is the one system that delivers more.
No-load speed:
29,000 rpm
Collect speed:
6.35mm (1/4")
Micro depth adjust:
0-1.6mm