BATHROOM RENOVATION TIPS BY MOOCHSTYLE
RYOBI TEAM
15 JULY 2019
We get the low-down on the highs and lows of expert DIYers Moochstyle around their latest bathroom transformation.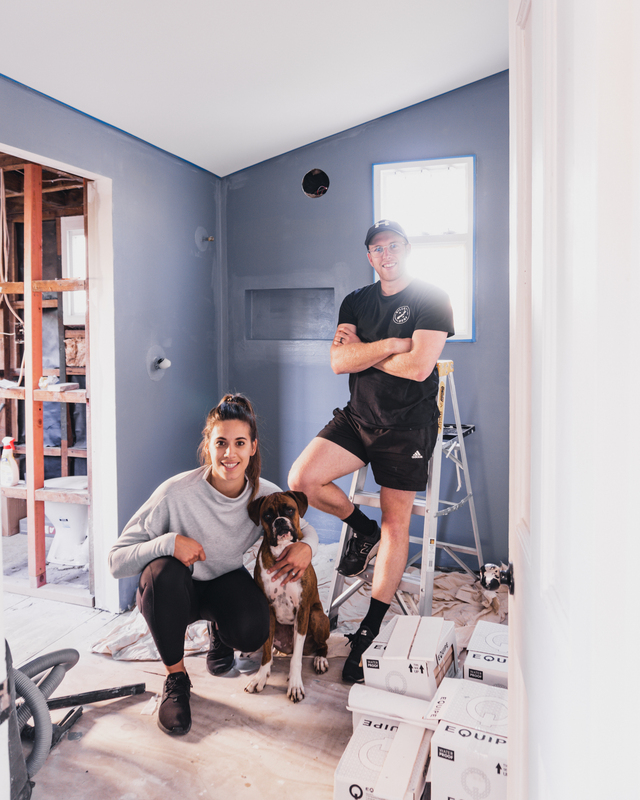 Where did you get your inspiration from?
We knew this space would be the last in the house to be completed so we had time to plan. We used Pinterest and spent hours watching room reveals on YouTube to pull our mood boards together. Instagram proved helpful with having the platform to get peoples advice and feedback on our options. We knew we wanted an earthy relaxed Boho vibe and are so happy with the space we've created.
How long did it take to complete?
Ha-ha is that a trick question? We had a rough ride with this one, we expected it to be done in 1- 2 months. We were DIYing the majority of it so expected delays but didn't know that it would end up a 6-month project. After replacing all the pipes under the house and digging a 20m trench to replace the water main, throw in a few weeks away for work and a 6-week lock down and we finally have a bathroom.
What skill level will I need to complete it?
The demo was simple, but the GIB and plastering you need to have done a bit of it in the past, our wonky villa walls made it interesting as well as the sloped ceiling but being the last room we're basically tradies now right! The painting is also pretty straight forward if you know what you're doing – leave the rest to people that know what they're doing.
What was your budget?
Our budget was $14K but we went to about $16K because of plumbing blowouts, we did save a lot because of DIYing so we weren't too worried about the budget blowout.
What materials did you use? Alternatives?
James Hardie – Hardie groove for a feature wall and to make the room look taller, Handmade Spanish tiles that are vertically stacked, quickstep soft oak flooring from Flooring Xtra and underneath it all is GIB Aqualine.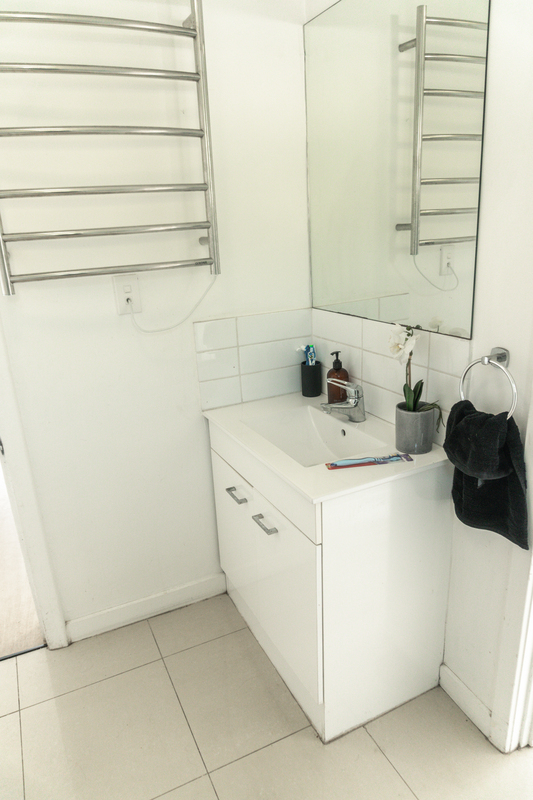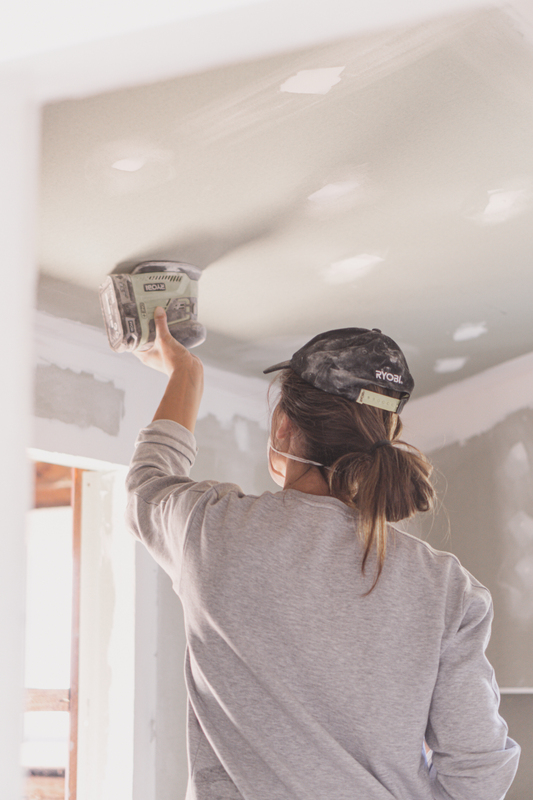 What tools did you use? Alternatives?
Every tool in the shed (well that's what it feels like) from the RYOBI ONE+ range we used an impact driver, drill, brad nailer, lights, sander, thicknesser, planer and even the vac!
What was the toughest part of the project where extra care or attention to detail was required?
For the DIYing it's always the plastering for us, it takes a bit of skill and its messy work. We decided to leave the tiling to an expert because there is no way we could have got those lines that straight as first-time tilers!
bigger, smaller, easier, cheaper, textures, colours, materials) – if appropriate?
We used a lot of materials from Bunnings, it's always an affordable and easy option for tapware and everything from your bath to shower. Our aesthetic would suit any space big or small because we've used natural and calming colours. Shopping around you can get a similar look for less but you need to ensure the products you use will last!
What are you looking forward to tackling next?
Next up is the laundry! We hope to have this wrapped up over the next month. Thankfully, we tackled all the hard work while we did the bathroom, we are just waiting for the bits and pieces to arrive and then we're into it!!!