CHOOSING THE RIGHT TYPE OF GRASS FOR MY GARDEN.
RYOBI TEAM
28 OCTOBER 2020
While the shape and size of our backyards may be changing, New Zealand's love for a beautifully kept lawn will never die. The small strip out the front of my parent's house was fondly referred to as 'The Basin Reserve', where very many historic test matches were played out. With 'automatic wickie' and 'one hand, one bounce', of course. But a lawn is not a lawn without the right type of grass, and you might be surprised to know that there's actually a fair few considerations to ponder ranging from the function of your lawn space right through to the actual type of grass itself.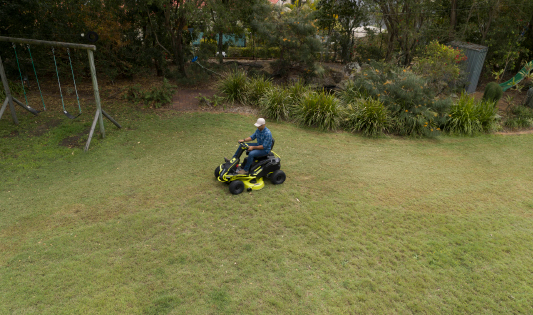 WHAT DO I NEED TO CONSIDER WHEN CHOOSING WHICH TYPE OF GRASS IS RIGHT FOR MY LAWN?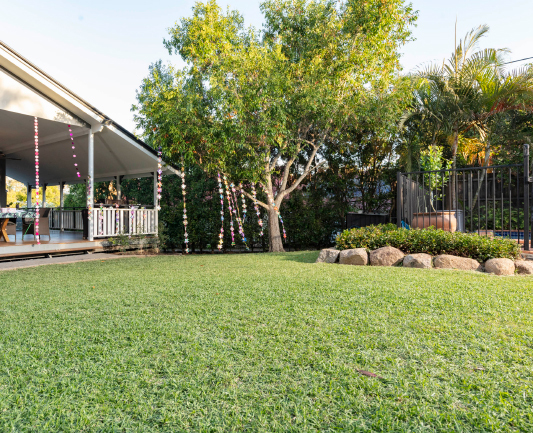 Firstly, location and climate. These are factors that won't change, so it's a good place to start. Humidity and rainfall are also both considerations when it comes to grass. But here are a few other things to keep in mind when considering what type of grass to get:
• Level and type of usage: Kids, sports, entertaining, how much wear and tear is your lawn going to have to endure?
• Pets: Dogs? Cats? Antelopes? Any furry friends that live at home may also impact your lawn. • Sun exposure: Is your lawn east or west facing? Does it have shade coverage?
• Soil type: What's in the ground currently? Then, of course, there's the choice between seed or turf. Seed is great if you've got a large area to cover on a budget, whereas turf is usually more expensive but saves on time. The big question though is which type of grass.
WHAT ARE THE BEST TYPES OF GRASS FOR YOUR LAWN IN NEW ZEALAND?

Kikuyu grass is a Kiwi favourite. Namely because of its resilience, Kikuya grass is tough and resistant to drought and wear and tear. It also spreads and regrows quickly if damaged.
Kikuyu grass can be identified by its broad, coarse leaf, soft texture and rapid growth patterns. While Kikuyu grass will provide you with strong lush grass, it does require regular watering and fertilising to maintain, so keep that in mind.
Reducing your feeding intervals will slow the rapid growth of Kikuyu grass, just make sure to keep your eyes peeled during summer. The good news is, if you do lose a patch of grass, Kikuya does a good job of recovering. The vigorous growth of Kikuyu grass means it's suitable for most conditions, but it does however like to be out in the sun. In a heavily shaded area, Kikuyu grass will suffer.
Regular mowing is required, as Kikuyu can become a bit of a jungle if its left too long, but even in that scenario its very quick to recover.

Couch Grass.
Couch grass has become one of the most popular lawn choices due to its combination of high drought tolerance, excellent wear resistance and a uniquely fine leaf. It's generally considered the choice to go for as an ornamental grass that requires little maintenance.
The fine leaf means increased density, giving it a soft feel, and the darker tone retains its colour for longer, even when planted in poor soil.
When first laid, Couch grass requires deep watering at least once a week. Once the root system is established, you can water on an as-needed basis. In summer, it will still need regular watering, but is considerably durable during the colder months. In terms of fertilising, Couch grass requires less maintenance than other grasses, in fact, it's overfeeding you probably need to watch out for.
Couch grass can be grown at almost any time of year, but tends to establish quicker during Spring. The other piece of good news is that Couch grass requires less mowing than other grass types as it tends to grow laterally. You do still need to mow it though, you're not off the hook that easy.

Next up, we've got Tall Fescue. A lush dark green carpet grass that can be found in most backyards in Auckland.
Tall Fescue is a bit of a crowd pleaser. It has a coarse texture, with leaves that tend to bunch up together. And it's known for its durability and tolerance for shade.
If you're thinking of sowing the grass yourself, Tall Fescue seeds are really affordable. And it adapts well to all kinds of soil. It's recommended that you plant at least 50 grams of seeds per square metre and mow down to a minimum height of 50mm.
Maintenance wise, Tall Fescue is pretty easy. It requires a fair bit of watering throughout summer. But in winter, it hardly grows at all. So you'll find you don't have to bring out the mower quite as often.
Fine Fescue, on the other hand, is quite different to Tall Fescue in both looks and characteristics.
Fine Fescue is actually not always just one type of grass, it's often a collection of different types of Fescue grass. It's easy to tell it apart from most grass varieties, because it always has a narrow needle-shaped leaf and it mats together quite nicely.
A big positive, is that it's suitable for yards that don't get a lot of sun. But unlike Tall Fescue, it's not great with general wear and tear. So if you've got a lot of kids or pets sprinting around the yard, you might want to consider going with something else.
People have also found that humid night conditions sometimes cause fungus diseases in this grass type. So maintenance wise, you're better off watering it in the morning. But not too much. One of the biggest issues for Fine Fescue is actually over watering.
Fine Fescue isn't great when faced with drought conditions. But it's known for springing back to life after being dormant for a small period of time. And it's great at protecting itself from foreign grass types and black beetles.
Hopefully now you've got a general overview of the most popular grass types available to you. Looking to resew your lawn?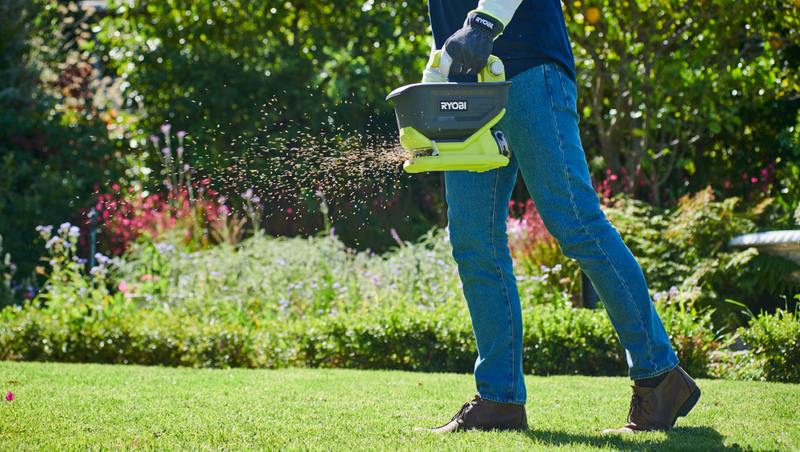 TOP TOOLS FOR YOUR GARDEN