LANDSCAPING PROJECTS TO TRANSFORM YOUR GARDEN.
RYOBI TEAM
27 MARCH 2022
You don't need to be a landscaping pro to completely transform your garden. In fact, you can get a lot done in just a few days. From things to plant to space-saving hacks, we've put together some backyard ideas to transform your garden.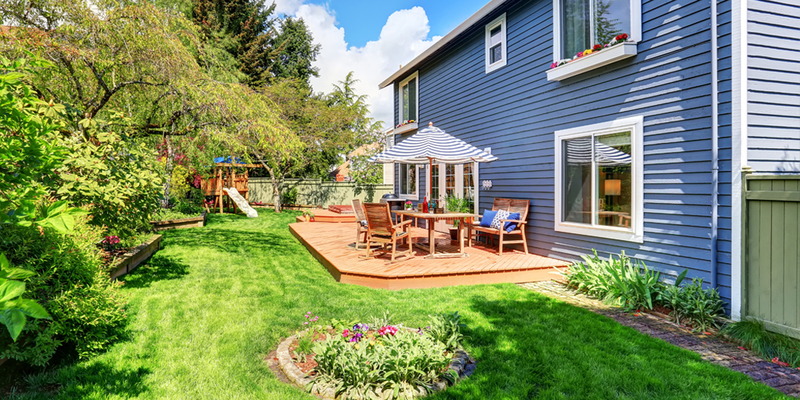 BUILD AN OUTDOOR DINING SPACE.
Extending your dining room into the backyard is a win-win. Not only will you end up with a space for dining alfresco, a stone patio requires almost no maintenance. If you already have an outdoor dining table, breathe new life into by sanding it down and adding a fresh coat of varnish. Finish it
off by by planting some shade plants around the edges and use your hammer drill to make anchor points for fair lights, or to or festoon lighting from your eaves. You'll have the perfect spot for entertaining or family dinners in the sun.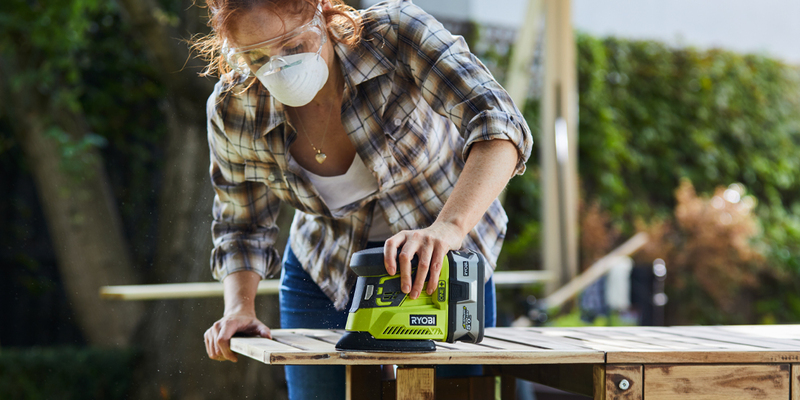 INSTALL A SHADE COVERING.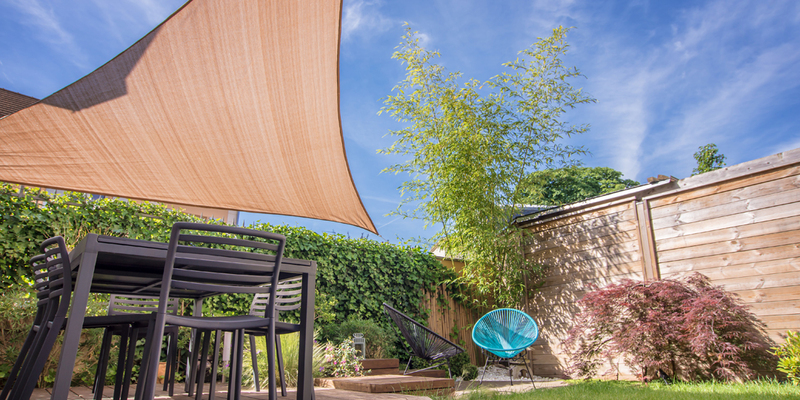 No matter where you live, too much sun can make it hard to enjoy relaxing in your garden. Shade sails are an easy and stylish way to add a bit of shade to your backyard. Use a drill driver to keep it in place in windy weather.
SWITCH TO MULCH BEDS.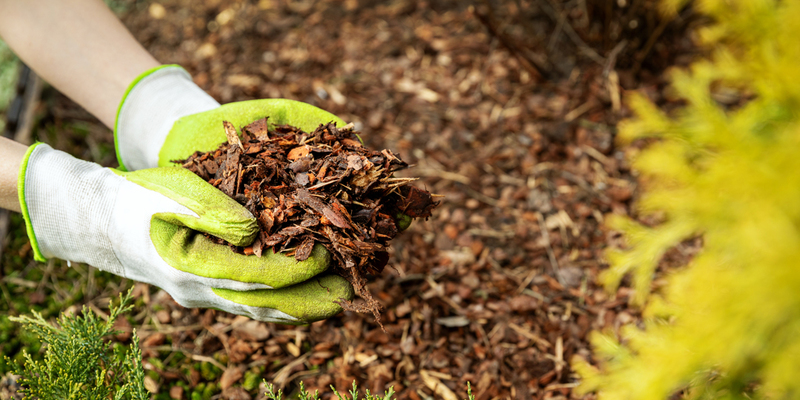 If you're looking for a low-maintenance garden, this weekend could be a great time to replace parts of your lawn with mulch beds. As mulch breaks down, it fertilises your garden and becomes a natural deterrent against weeds. We love mulch beds around the edge of the lawn, or in sections where you've planted trees or shrubs.
PLANT SOME AUTUMN FLOWERS.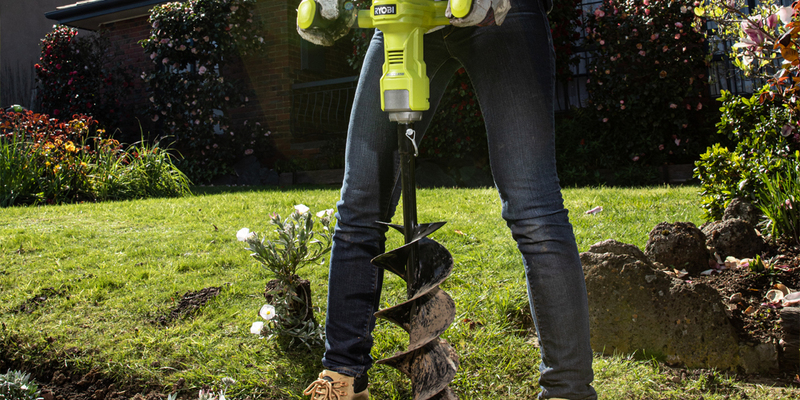 If you only associate blooming flowers with the spring and summer, you're seriously missing out on adding colour to your garden. Daisies, Iceland poppies, and pansies can thrive in your garden even as temperatures cool down in autumn and winter. Tip: use our planting and digging tool to cut down on time.
PLANT A SUCCULENT GARDEN.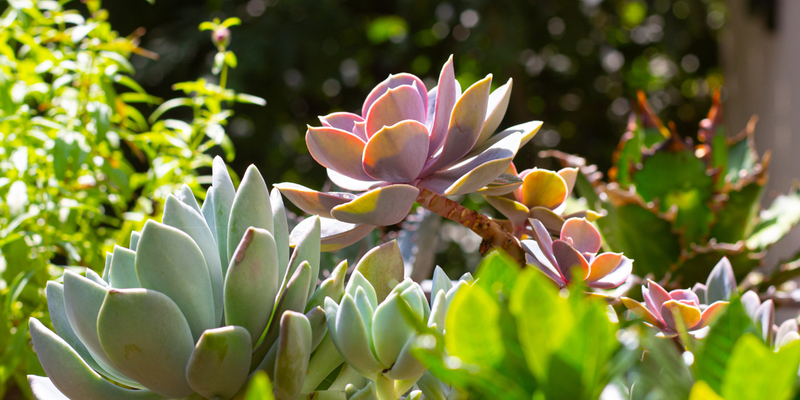 While you're at it, why not add some desert magic to your garden? Succulents are another low-maintenance option that can withstand cooler temperatures. Plus, they're some of the more stylish small backyard ideas..
If your garden is situated on a slope, a retaining wall is a great way to maximise space and create new places to plant trees or flowers. You can build a DIY retaining wall from stones or timber sleepers. Good structure is everything when it comes to these projects, so use an impact wrench for a wall that will last. Check out this masterpiece built by Brent from the MY RYOBI Community group on Facebook!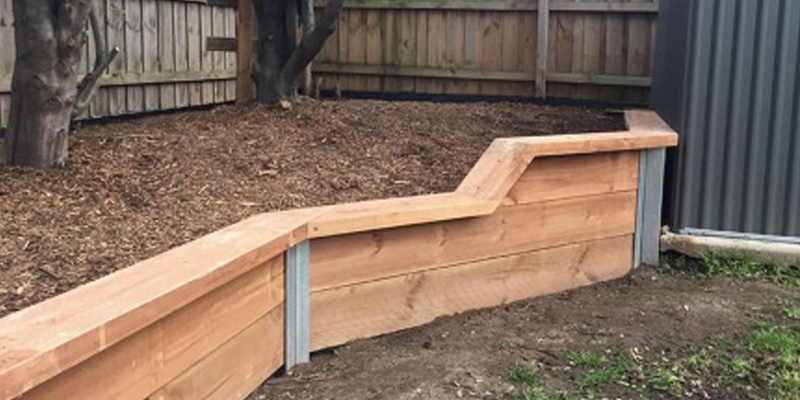 START A NEIGHBOURHOOD PLANT EXCHANGE.
Planting cuttings from plants that are already thriving is a great way to add diversity to your garden without buying mature plants. Ask your neighbours to swap healthy cuttings and you can both start a collection of new plants for free.
The best part is that you can almost guarantee that the cuttings will do well in your own yard, since they came from just down the street.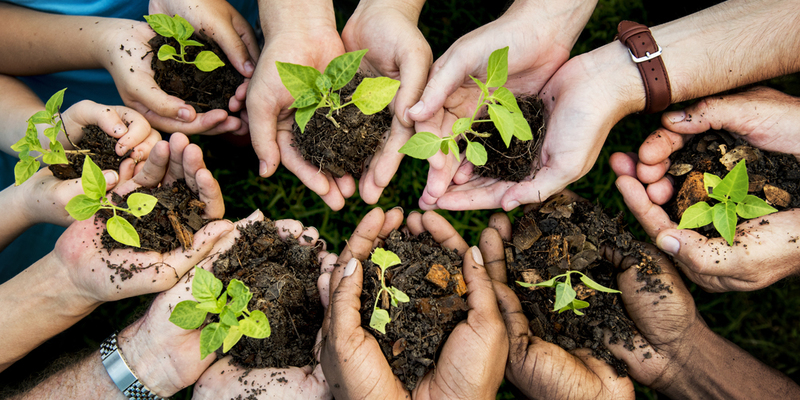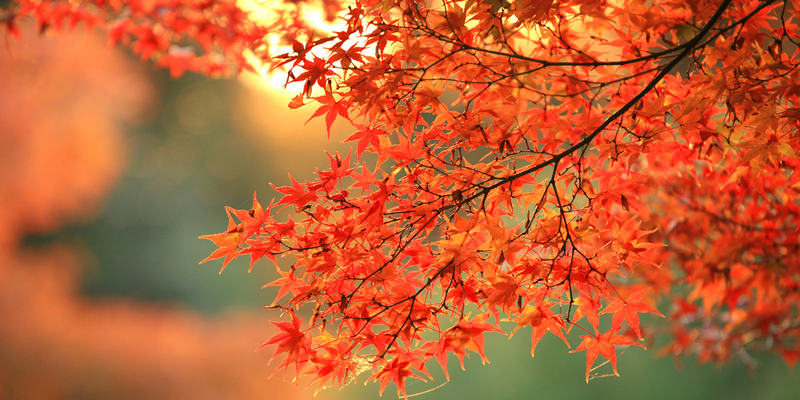 Accent trees like lilly pillies and Japanese maples add both beauty and shade to your garden. Ornamental trees also make a great addition to your front yard: talk about curb appeal!
Flower beds add dimension to your garden and are a great way to keep your flowers happy year round. Feel free to unleash your creative side with this one. You could upcycle a tyre or some drawers, or build something new. Need some inspiration? Darren from the My Ryobi Community Facebook group transformed an old pallet into this wheelbarrow planter box.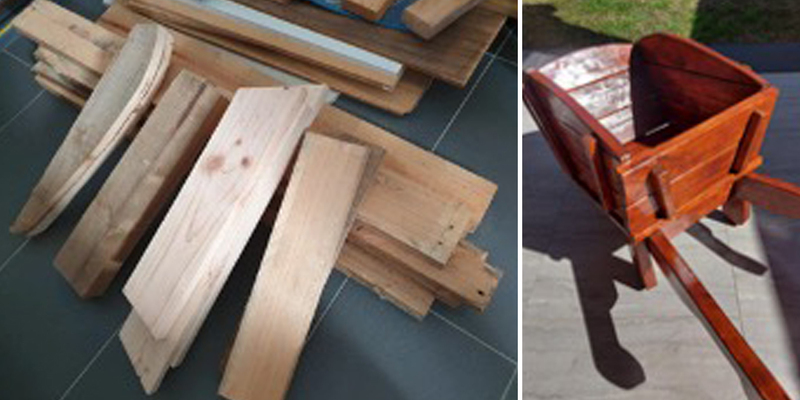 ADD A WALKWAY.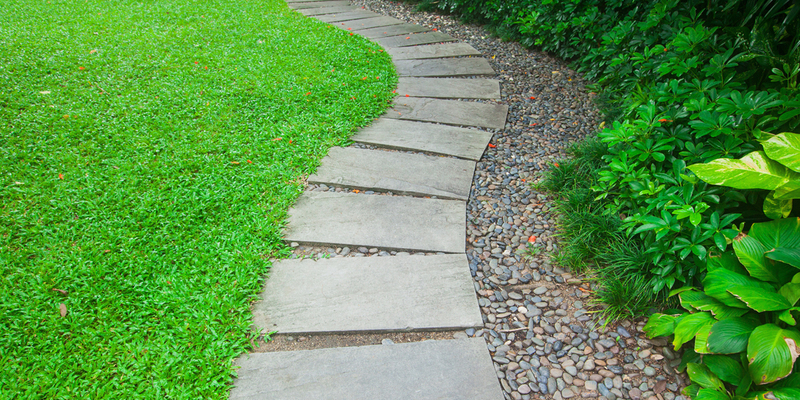 If the vision of people trudging their way over your perfectly manicured lawn makes you flinch, this weekend could be the perfect time to create a walkway. A functional walkway should be more than 90 centimetres wide and shouldn't meander needlessly. Keep in mind you might need to trim down hedges and shrubs to clear the pathway so it's easy to pass by.
ADD AROMA ALL-ROUND.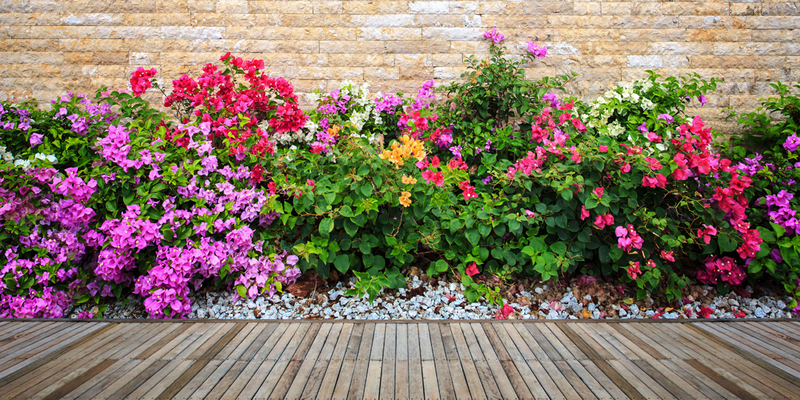 Your garden can be more than a treat for your eyes - what you plant can be a delight for all the senses. Roses, lavender, and lilies of the valley are just a few examples of the fragrant flora that can transform your garden into a perfumerie. Plant them near windows, doors and your outdoor living spaces for maximum impact.
BEE A FRIEND TO POLLINATORS.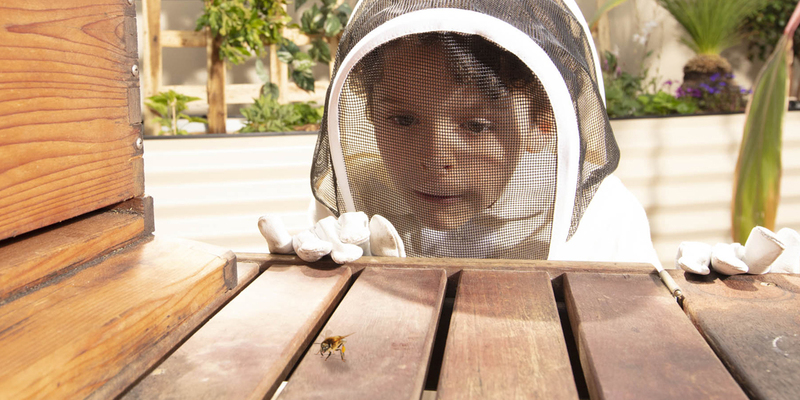 You may have already heard the buzz - we're pretty big fans of bees over here at Ryobi. Bees (and other insects) are pollinators, making them welcome guests in your garden. To invite them over, plant flowers and shrubs that are nectarrich and colourful. This weekend, try adding some lavender or rosemary bushes to keep your garden healthy all year.
ADD A BIT OF BIRDSCAPING.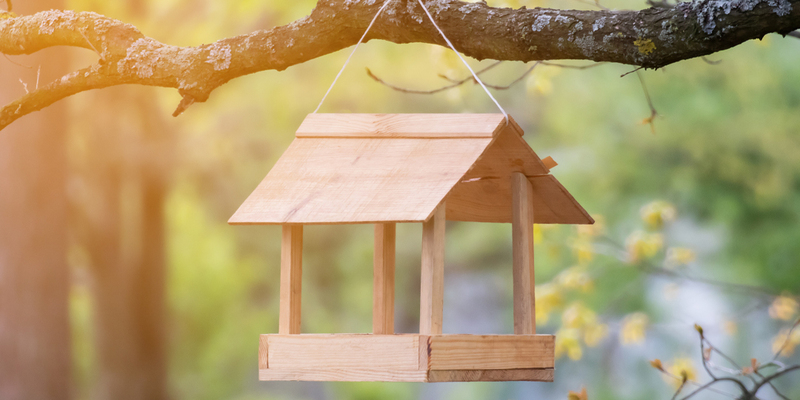 Birds are another set of visitors that can transform the ambiance in your garden. Attract tuis, fantails, and other winged friends through birdscaping. Banksia is a native NZ shrub that birds love. You could also plant some birds of paradise, which are nearly foolproof and great for beginner gardeners. While you're at it, make birds feel even more at home in your garden with a birdhouse. Our ONE+ drills and drivers range makes it easy.
SAVE SPACE AND GO VERTICAL.
Just because you're low on space doesn't mean you can't grow your own food. There are plenty of landscaping ideas for small backyards that can turn your space into a kitchen garden. If you're working with a small courtyard or terrace, a vertical garden is a great option. Start with a few pieces of
plywood, or get clever and upcycle some scrap timber laying around. Don't feel like building anything this weekend? Hanging plants are another great way to add some greenery to a smaller garden. Choose a few spaces that get direct or indirect sunlight and use a drill driver to add hooks.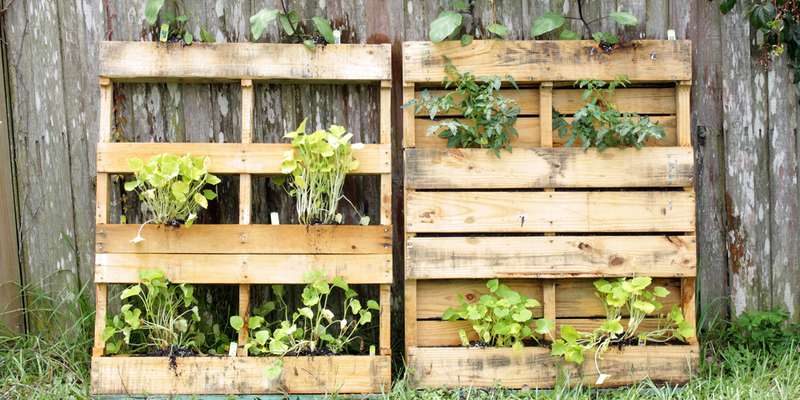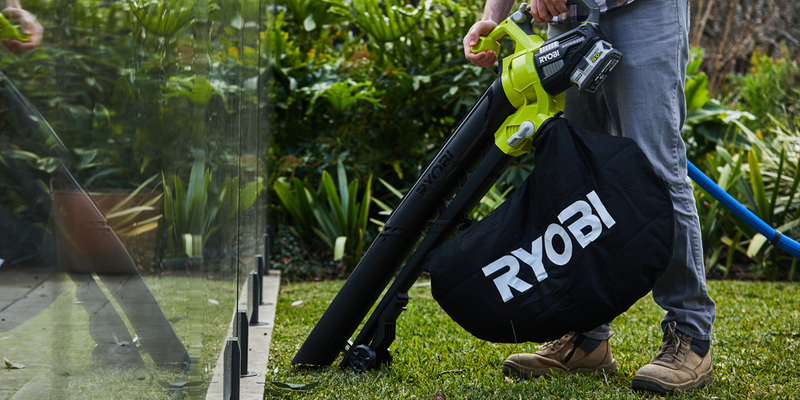 With some garden projects, you might not get to see the transformation for a while. For example, prepping your garden for winter may not pay off immediately, but come spring you'll be happy you put in the work. One essential task to prep your lawn for winter is getting rid of leaves. Use a blower or blower vac to clear dead leaves and create nutrient-rich mulch for your garden beds at the same time. What garden landscaping ideas will you be brainstorming this weekend? Whatever it is, the RYOBI ONE+ Gardening and Landscaping range makes it easy to tackle any backyard ideas.
WITH ONE BATTERY POWERING OVER 1OO TOOLS, YOU CAN CREATE JUST ABOUT ANYTHING WITH THE ONE+ SYSTEM.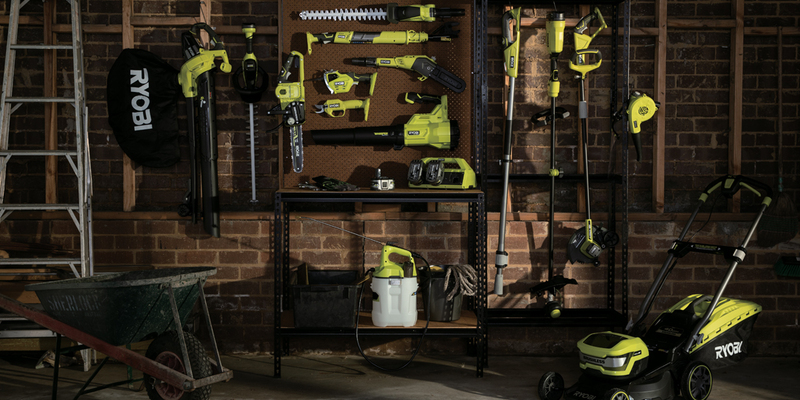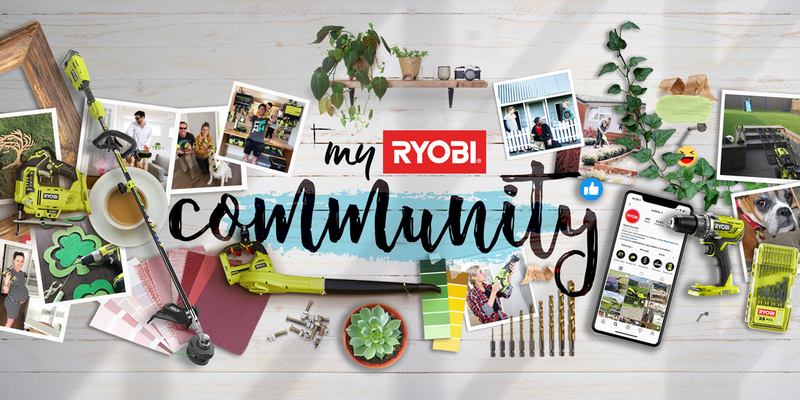 If you're looking for inspiration, tips & tricks or just want to connect with other DIY and gardening fans just like you, come and join the My RYOBI Community Facebook group. It's free. We'd love to see your latest project too!