IDEAS TO KEEP THE KIDS OCCUPIED WHEN THEY'RE STUCK HOME
RYOBI TEAM
8 APRIL 2020
It doesn't take very long for children to get bored at home and if you're working from home, too, it can be especially tricky. But don't despair, we've got a few ideas that will keep them occupied for hours, if not days.
IMPROV CAMPING #1
If you'd planned to go away camping these school holidays or at Easter (or even if you hadn't), setting up a tent in the backyard can amuse kids for hours indefinitely. Let them sleep in it overnight so at least someone gets that camping feeling. Set up your lights and radio, inflate your mattresses and get out your other accessories that you would have used if you'd gone away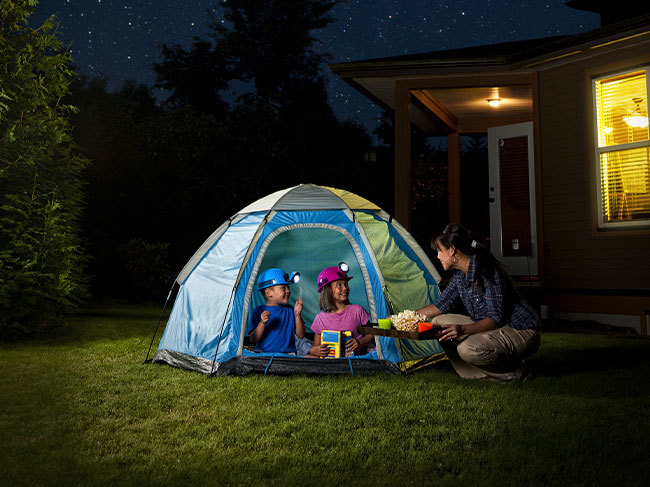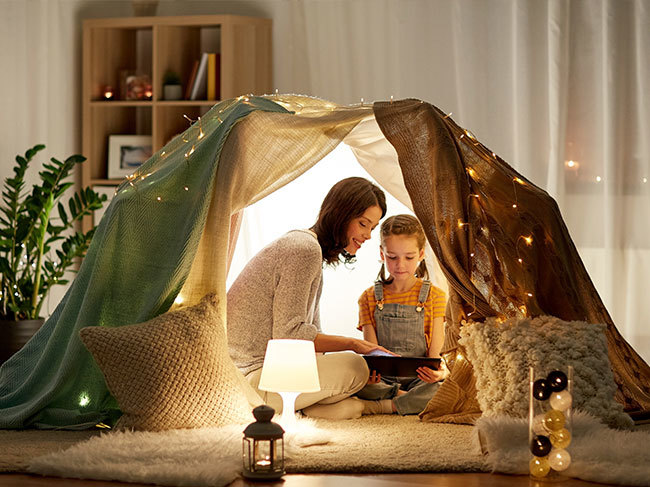 IMPROV CAMPING #2
Who said camping was strictly for outdoors? This activity is great for younger children if you don't want them outside all night. Setting up a tent inside the house can be a novel idea that the kids will enjoy just as much, if not more, than being in the backyard. And you can keep an eye on them overnight. Use your battery-powered lights instead of in-ceiling lights to add to the camping feeling.

TIP: Use your garden blower to get rid of any dirt at dust before bringing the tent inside.
MINI PUTT PUTT COURSE
Build a 3-sided frame around a 2.4m plywood board, glue down some synthetic grass, insert a 75mm diameter PVC pipe cap upside down for the hole, then create your own obstacles. Fix pieces of timber (treated pine works well for outdoors) at 45° to stop the golf balls getting stuck in the corners.

TIP: Making a series of obstacles that you can add or subtract will mean endless variations and a potential 18-hole course!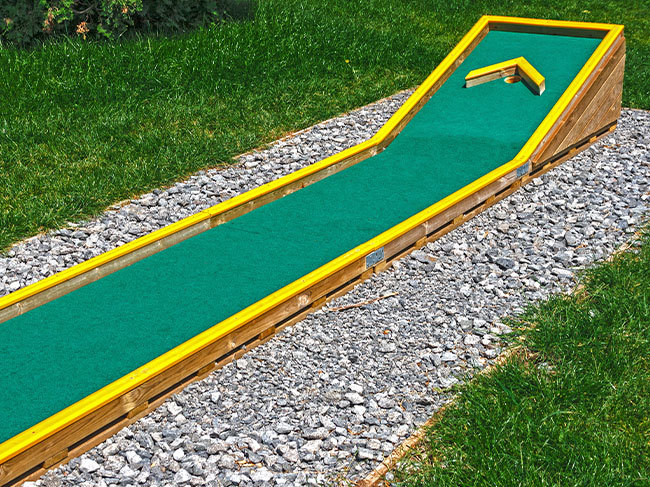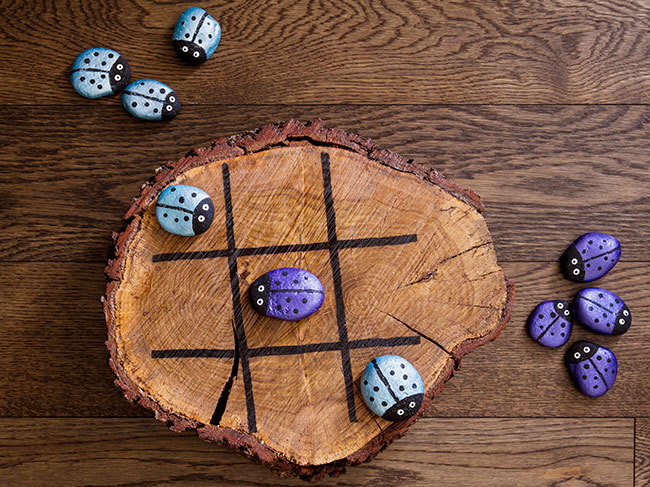 MAKE YOUR OWN TIC TAC TOE GAME
Tic Tac Toe (or noughts and crosses) has entertained kids – and adults – for generations. But have you thought of creating your own, personalised version? Put your 'craft hat' on and think outside the square (pardon the pun). You can make a board and the pieces out of just about anything, as long as you have 2 sets of 5 pieces that are same. Check out YouTube and Pinterest for literally 1,000s of ideas – or let the kids choose the design.
DIY PICTURE FRAMES
Got some old picture frames lying around? Frame decorating is a super cheap idea that will keep the kids exercising their creative side for hours. And, if you don't have any frames, gluing some wooden craft sticks, or pipe cleaners together at the corners will give them a perfect canvas to start decorating with paint, buttons, old puzzle pieces…whatever fodder you have around the house really. Let their imaginations run wild!