IDEAS TO MAKE THE MOST OUT OF HAVING TO STAY HOME
RYOBI TEAM
8 APRIL 2020
Boredom busters and creative challenges to undertake while making the most of your time at home.
LIVING COFFEE TABLE
Feel like you're stuck indoors? Why not bring a bit of the outdoors inside with you by creating this multi-purpose living coffee table? It will give a pot plant a home and brighten any indoor area. And if you add wheels and coat of varnish, you can even take it outside with you.
Click here for easy-to-follow instructions.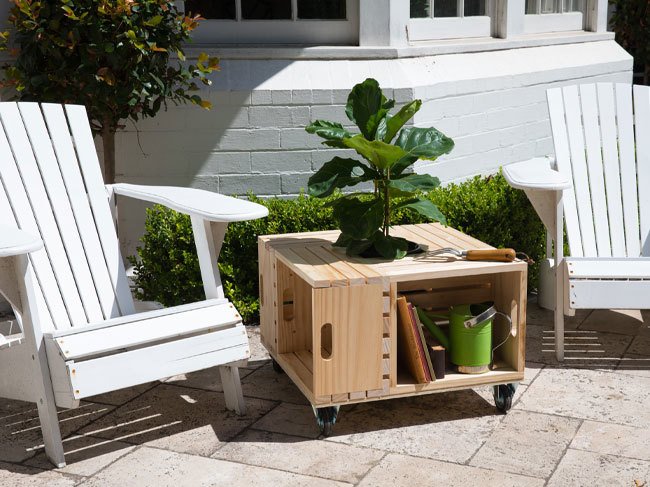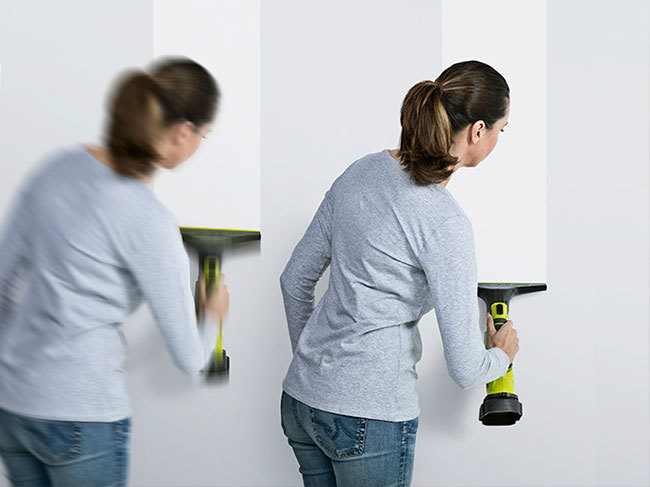 A BRIGHT OUTLOOK (PRACTICAL)
Now could be a great time to tackle the tougher cleaning jobs you've been putting off for so long – like those dirty windows. Good news is that the ONE+ Window Vac dramatically cuts the time it takes – and much of the mess. Check it out here.

TIP: If you're taking off flyscreens to give them a clean (recommended), don't use a pressure washer on them as it can damage older, more brittle screens or stretch newer screens. Instead, give them a wash using a hose, some soapy water and a soft brush. Keep your pressure washer to revitalise your outdoor furniture.
NOW THAT'S CRAFTY!
This is a simple project made from leftover pallet wood scraps. Tailor it to your shape and size (this one is around 1m square). Cut the boards to your preferred length and sand smooth. Attach them to the perimeter board frames from behind using screws and your drill driver. Stain or leave the pallet boards in their rustic state and use a contrast paint or stain for the border. Tie string to screws on both sides to hang your favourite photos or knick-knacks. We used mini pegs bought from eBay. Hang it on the wall or place it on a dresser.