HOW TO GET THE MOST FROM YOUR PRESSURE WASHER
Most people buy a pressure washer to clean their vehicles and their paths, and then put them back in the shed. But there are a plethora of pressure washer uses out there that you might not have thought of, all of which could make your life easier – and cleaner! Here's a quick list of things a pressure washer is also great for.
GETTING THE MOST FROM YOUR PRESSURE WASHER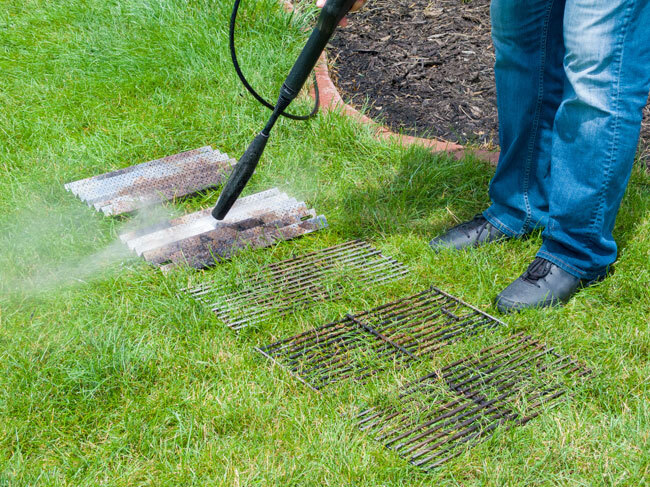 CLEAN THE BBQ (EXTERIOR)
It doesn't take long for barbies to get very messy – even on the outside. Use the soap and low pressure setting first and give everything a good soak (not the electricals) and then a blast with the jet spray. You can remove the grill plates and give them a blast, too. But do it in an open area!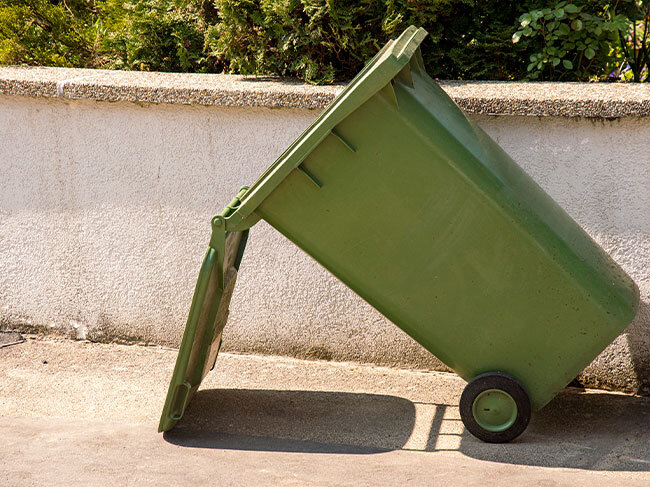 CLEAN YOUR WHEELIE BINS (INSIDE AND OUT)
Using a pressure washer to clean your wheelie bin (especially way down the bottom where you can't reach by hand without falling in) is really easy. Lay your bins down and blast away. But stand to the side to avoid any ricochets.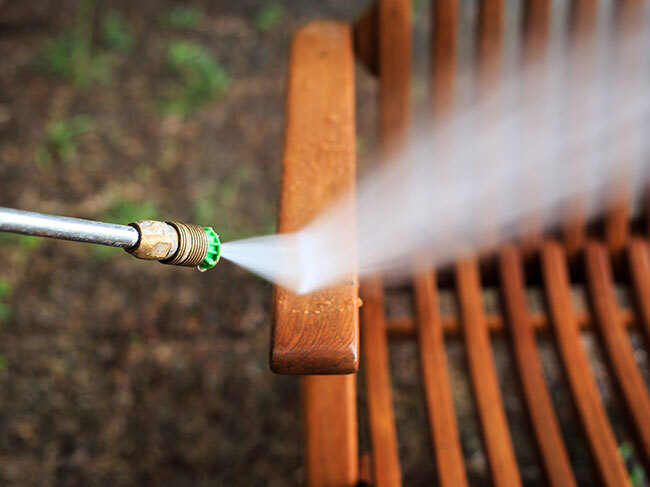 CLEAN OUTDOOR FURNITURE
Knock the dirt, grime or mildew off any garden furniture with your pressure washer. They're excellent at getting between wooden or plastic slats that all outdoor settings seem to have.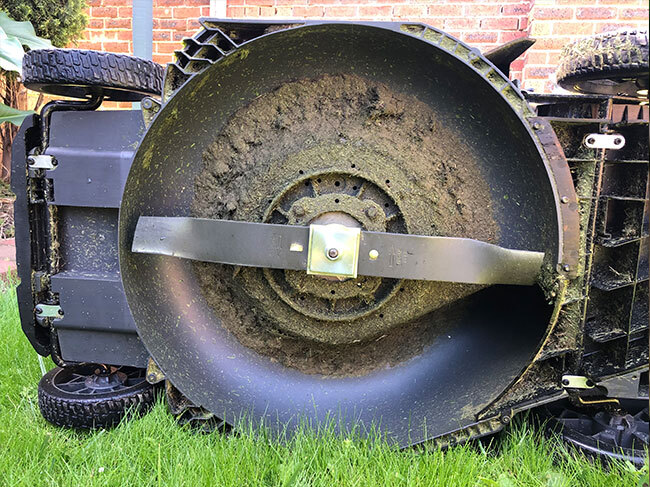 CLEAN UNDER YOUR LAWNMOWER
After mowing, and when the engine has cooled, tilt your mower so you can see underneath it (for petrol-powered units it's best to keep the spark plug pointing to the sky). Then spray away all that built-up grass. This not only keeps your mower clean, but prevents went grass from causing corrosion of your steel deck.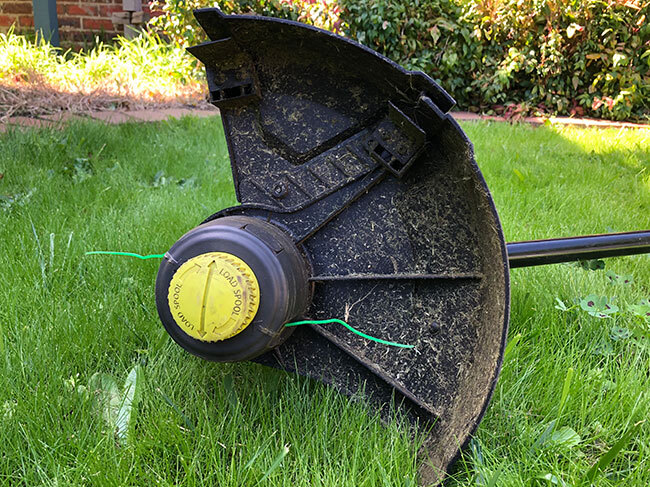 CLEAN YOUR LINE TRIMMER HEAD
Give your line trimmer head a blast to clean off any debris. Once clean, you'll also be able to see the state of your line and be able to check the head for any wear or damage.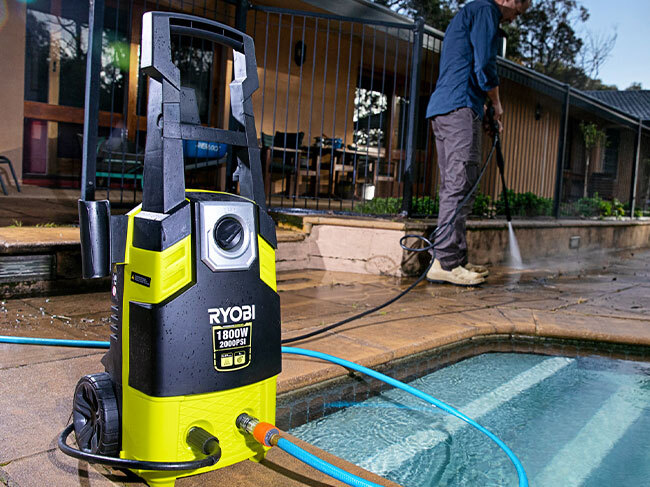 CLEAN POOL AND SPA EDGES
Clean the tiles or pavers surrounding your pool or spa. Then, in a matter of minutes, remove that yucky grey buildup around the waterline with your pressure washer. Too easy.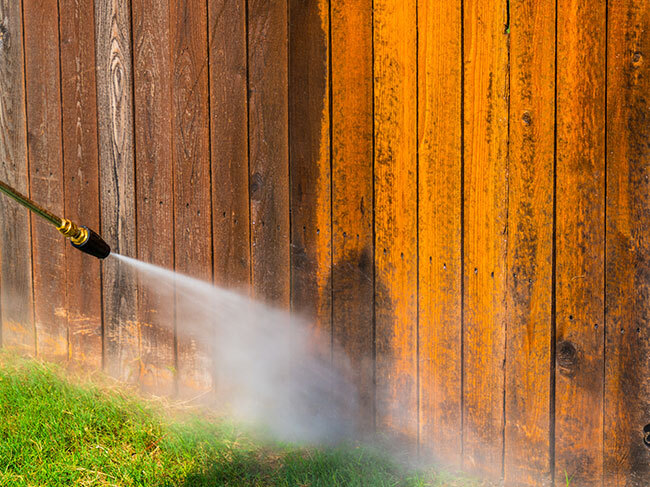 CLEAN A FENCE
If you've got a picket fence you'll love using your pressure washer (lower setting to preserve the paint or stain) to clean it. But pressure washers work equally well on paling or steel fences, too. And they can revitalise old timber.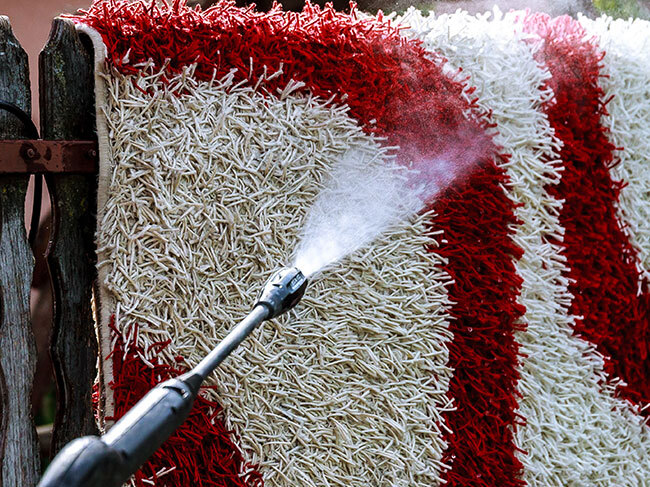 CLEAN A RUG
Take a dirty rug outside, lie it flat on a clean surface and give a thorough brush on both sides. Then soap it up and blast it to remove dirt, allergens and other nasties. Check the manufacturer's recommended detergents and test on a small section first.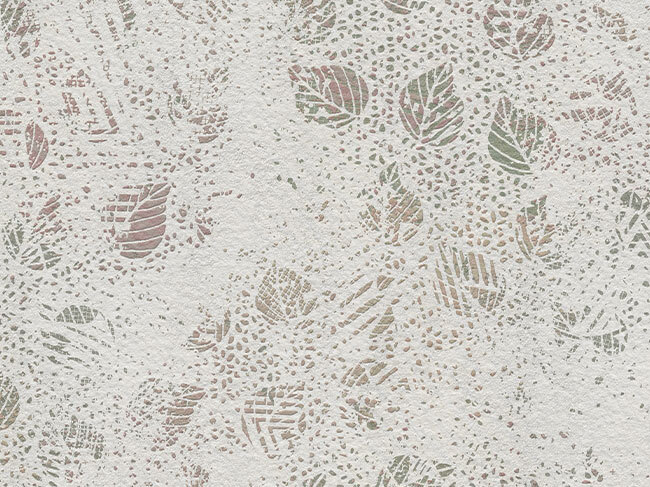 GET CREATIVE
Make some pavement art while you clean. Careful, this becomes highly addictive and you can get carried away … set your inner 'Banksy' free!
CHECK OUT THE PRESSURE WASHER RANGE HERE
1800W 2000PSI PRESSURE WASHER
RPW140-G
Great for cars (doesn't strip paint), driveways, decks

Powerful 1800W motor delivering 2000PSI, makes light work out of tough dirt

5m high pressure hose and adjustable lance included

Ergonomic handle and wheels for great manoeuvrability

Built in soap tank for detergent applications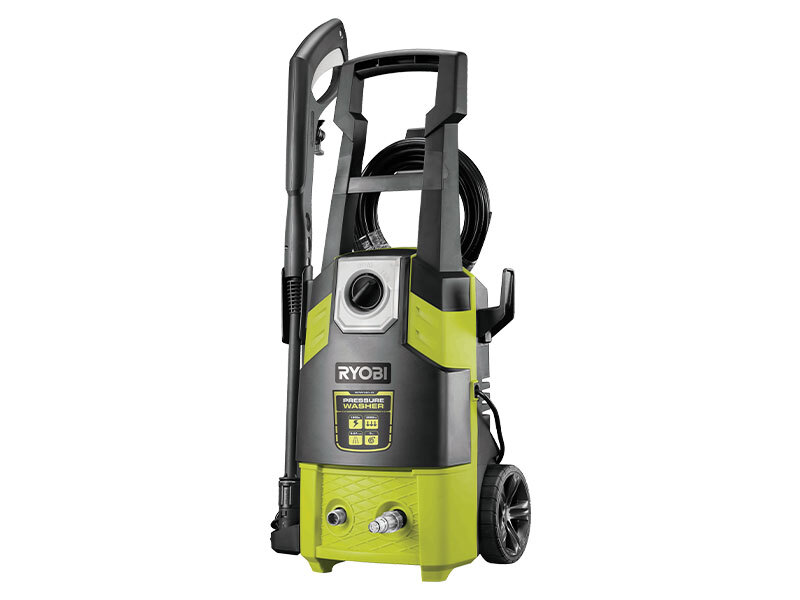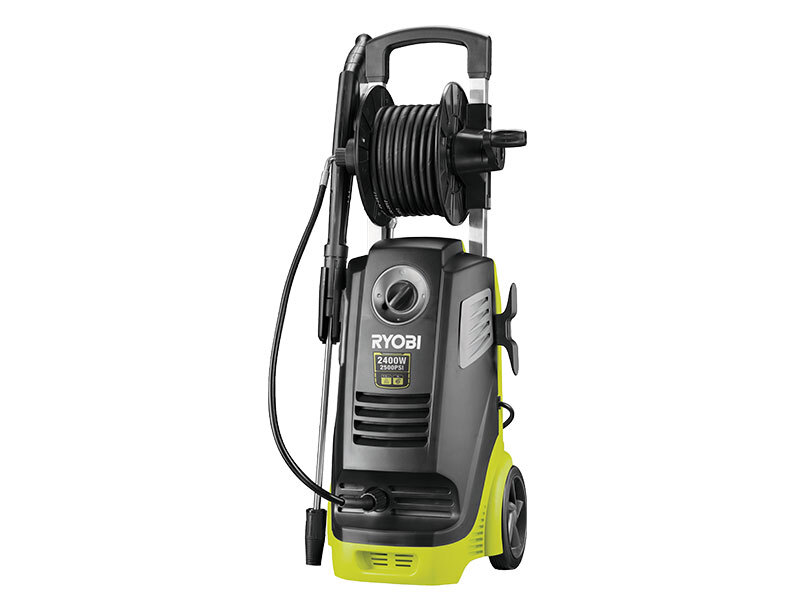 2400W 2500PSI PRESSURE WASHER
RPW170-G
Great for the outside of the house, heavily soiled driveways & pathways
Powerful 2400W induction motor delivering 2500PSI, makes light work out of tough dirt
5m high pressure hose and adjustable lance included
8m high pressure hose & adjustable spray lance
Ergonomic handle and wheels for great maneuverability
Built in 1L soap tank for detergent applications
2100W 2750PSI PRESSURE WASHER
RPW190BL-G
Brushless Induction Motor providing high efficiency for a variety of cleaning applications
Durable Hand-Truck Frame and large wheels for easier storage and movement
5m high pressure hose and adjustable lance included
On-Board Detergent tank ideal for applying detergent on cars, motorbikes, etc