HOW TO ORGANISE YOUR SHED OR WORKSHOP
My 6×4m shed doubles as a workspace and a 'retreat'. I have built my bar at one end, with tools and workbenches at the other. I really wanted a clean, organised setup to compliment the bar area. Knowing where all my tools and accessories are and being able to locate them quickly reduced clutter and gives me more usable space.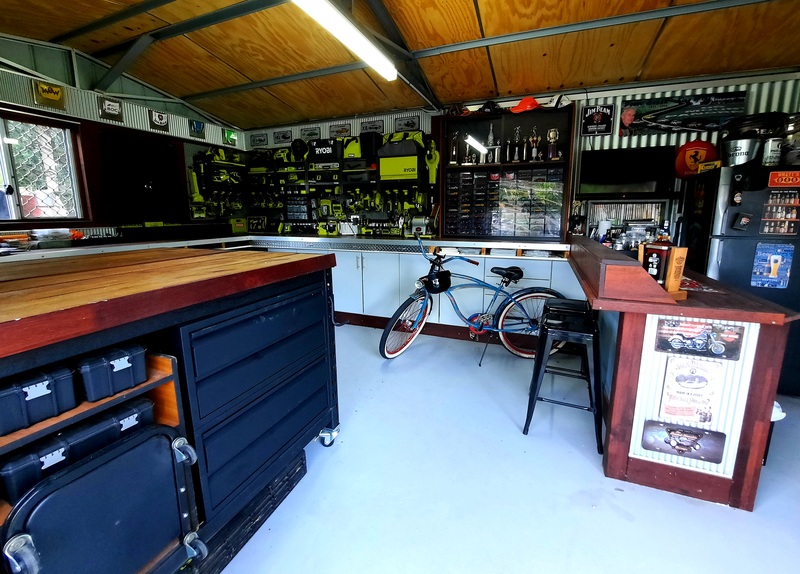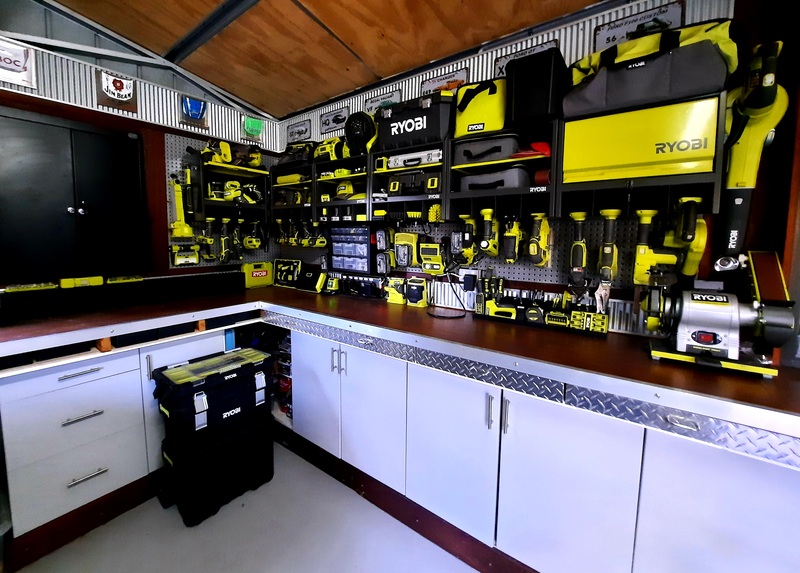 My 'shedspace' has gone through many changes over the years before deciding this is the layout for me (still adjusting as the Ryobi collection grows). Everyone's situation will be different but this method of organisation works for me.
1. Take the time to think what you want to use your space for and how to use it effectively
2. Determine your layout on paper first, by sketching out a rough floor plan
3. Work out what tools you use constantly or need to access quickly, store them within easy reach. Other tools and equipment can be stored in a higher position, cupboard, under bench, etc. There are loads of different products out there to suit everyone's storage needs. The possibilities are endless but it all comes down to your particular needs and budget. You could spend thousands of dollars raiding the garage solutions aisle at Bunnings or you could upcycle an old table or cupboard and reuse old Tupperware, ice cream tubs and jam jars.
Apart from the RYOBI wall hung storage cabinets, some ideas used in my setup include
● Flat pack cabinets topped with pine panels
● Pegboards and hooks – mine are old supermarket pegboards which were destined for the skip bin!
● A variety of small toolboxes, drawer inserts and storage cases for screws etc – I recently purchased some bamboo pen holders and drawers from the supermarket, gave them a lick of paint and they now house my collection of small RYOBI hand tools (pliers, screwdrivers etc).
● Garage racking on castors and cabinets (from that Bunnings aisle) made for awesome rolling workbenches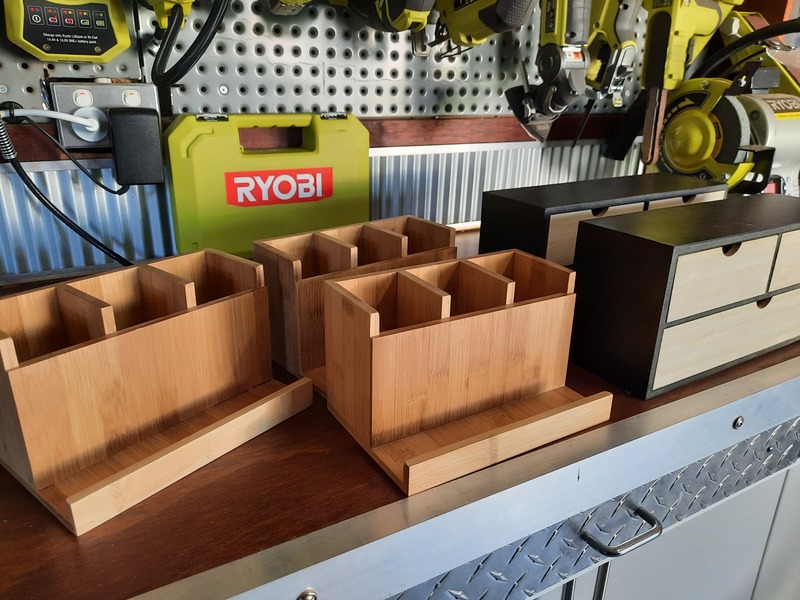 Keeping things clean and tidy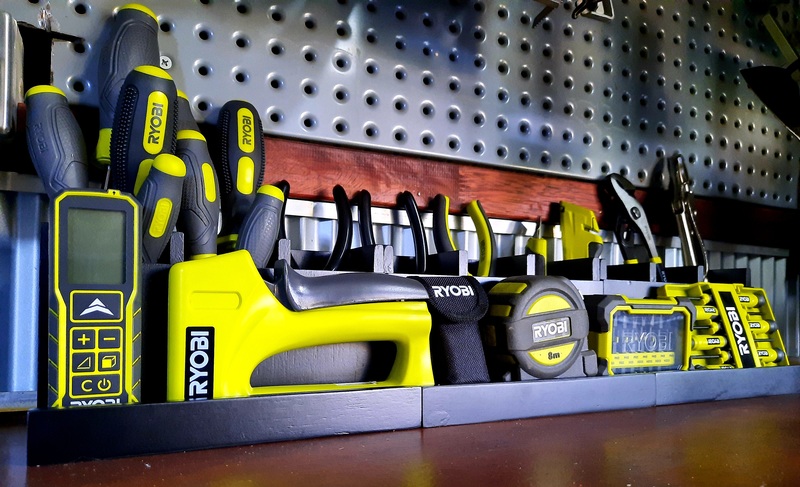 As the old saying goes – a place for everything and everything in its place.
● Return tools to their respective spots either straight after use or when the task at hand is complete. Always a plus when the tool you need will be there when you need it next
● Keep workbenches clean and clear of clutter
● Discipline – control your urges to keep stuff that you are likely to never use.