WATCH RYOBI TOOLS IN ACTION ON THREE'S THE BLOCK NZ: REDEMPTION
Teams on this season of Three's The Block NZ: Redemption will be seeking redemption and chasing that allimportant win. RYOBI will be helping them realise their dreams with all the tools they need for their awesome home improvement ideas and DIY creations. Imagine what you could do with RYOBI and a little imagination...
PRODUCTS FEATURING ON THREE'S THE BLOCK NZ: REDEMPTION
The following products feature in this series of Three's The Block NZ: Redemption. Put them to work at your place. The possibilities are endless.
18V ONE+ BRUSHLESS DRILL DRIVER
BIG PERFORMER
Lighter, smaller than a standard size drill/driver, it packs a powerful punch to drilling holes and driving screws.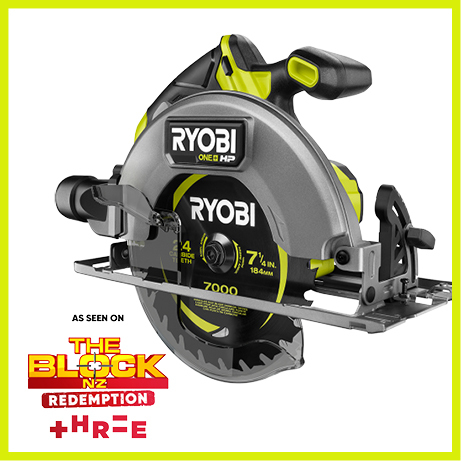 18V ONE+ BRUSHLESS CIRCULAR SAW
QUICK CUTS
Cut decking boards, timber framing, door and floor trim to size with this HPTM circular saw. Lots of grunt and a deep cut.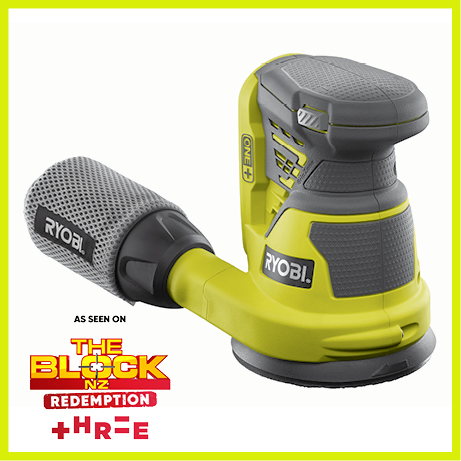 18V ONE+ RANDOM ORBITAL SANDER
SMOOTH OPERATOR
Get rid of the 'rough stuff' on all types of timber surfaces with this little beauty. Fits in the palm of your hand for easy control.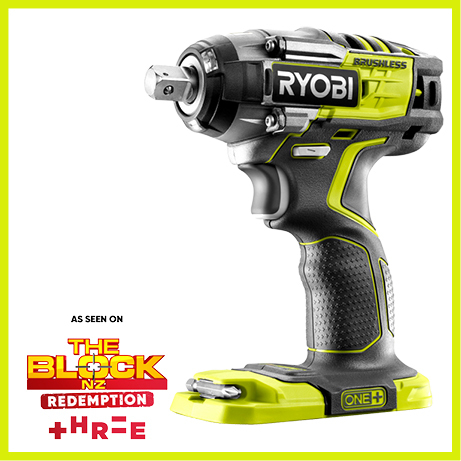 18V ONE+ BRUSHLESS IMPACT WRENCH
NOW YOU'RE TORQUING
This impact wrench is capable of 270Nm max fastening torque and has heaps of power to tighten and loosen all types of nuts and bolts on your DIY projects.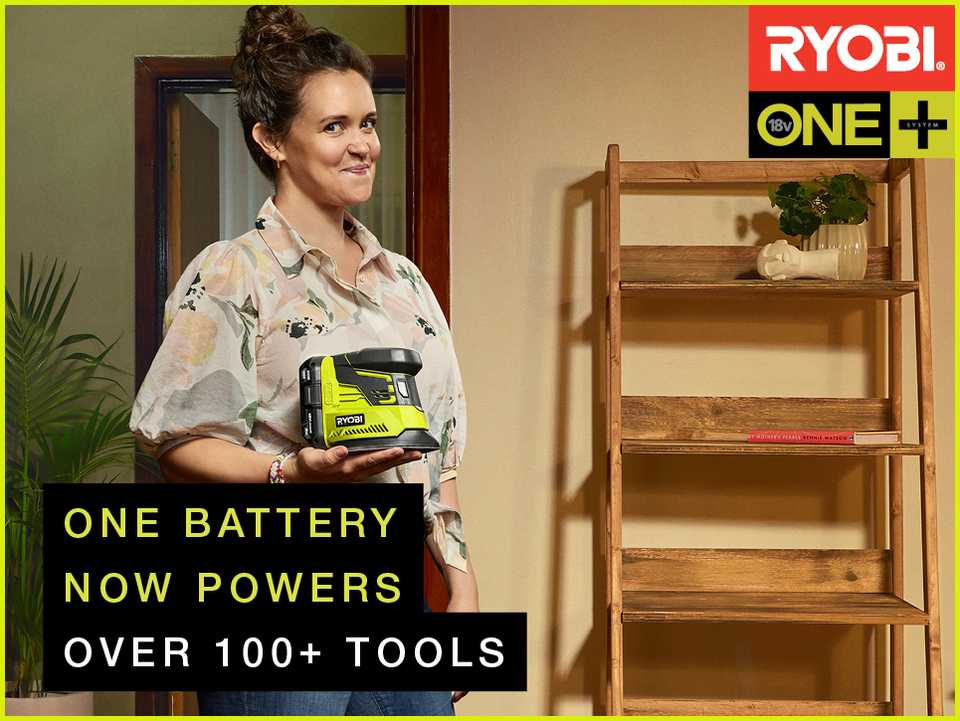 18V ONE+ RANGE
With one 18V battery system powering more than 100 tools, the RYOBI ONE+ range can take on just about any project you can imagine. Whether you're into home improvement, gardening and landscaping, automotive, outdoor adventures, crafting and upcycling, clean living or you're on the hunt for the perfect gift, you'll never be short of ideas with RYOBI ONE+.
DIY IDEAS FOR THE EVERYDAY BLOCK-A-HOLIC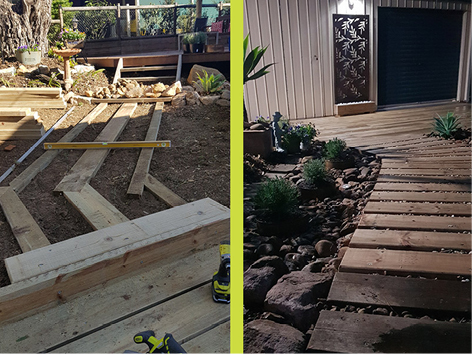 ALL-WEATHER BACKYARD PATH
Want to make the most of your backyard in any type of weather, just like Brett did? Read how he did it, how long it took and what he used to get these great results.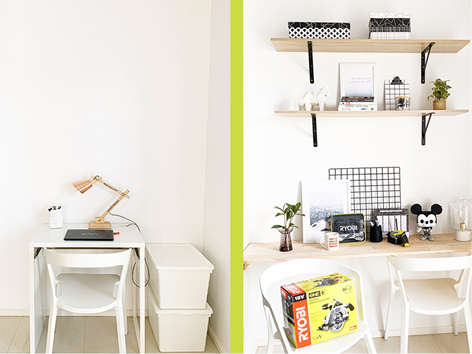 STUDY NOOK
As many of us are spending more time working from home, it's great to have a space to work or study in. Kim shares how she created a great, functional Study Nook that took only hours to complete.
BE INSPIRED BY SOME OF RYOBI'S FANS