THE PERFECT LOW MAINTENANCE GARDEN.
RYOBI TEAM
30 OCTOBER 2020
There are few places more magical to spend time in than a garden. Soaking in the beautiful scenery and scents while enjoying a relaxing brunch, or perhaps just sitting back and reading a book beneath a favourite tree. But as pleasant as these scenarios are, a lot of gardens demand hours of care and attention!
The good news is that you can have a glorious garden that won't require backbreaking chores every weekend; it just takes a little planning. So, let's explore ways to create a magnificent low-maintenance garden.
If there's one way to make your gardening life easier, it's to work with Mother Nature rather than fighting against her. So when choosing plants, look for varieties that are native to your particular environment. They'll need the least amount of maintenance and you won't have to fret about whether they are getting the right amount of sunlight or water because they're already used to the conditions. Your local landscaping suppliers or nurseries should be able to tell which plants are native to your area. As a bonus, they'll also be a drawcard for native birds and animals.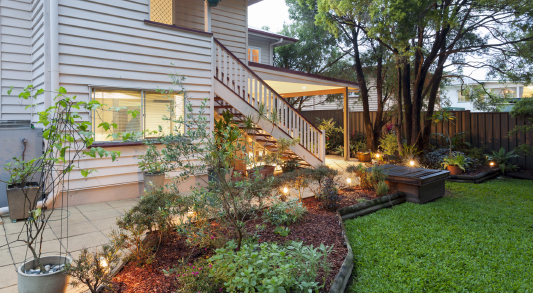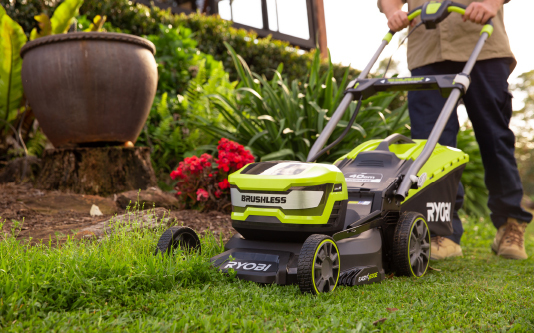 One area of a garden that can take a huge amount of time and effort is a lawn, but rather than forgoing the pleasures of a deep green expanse for the sake of ease, look for ways to make it simpler to care for. When mowing, cut the grass on your mower's highest setting. Not only will this create shade for your lawn and choke out the weeds, keeping your grass tall also encourages it to grow deeper roots, resulting in better drought resistance. And instead of bagging lawn clippings, leave them on your grass instead. They'll break down and act as compost and fertiliser. Lastly, be sure to put in solid edging to make mowing easier and stop the grass from creeping its way into your garden beds.
Standing with a hose in hand watering your garden can seem meditative, but when you have to do it daily it quickly turns into just another item to tick off your seemingly endless to-do list. But there is a super simple "set and forget" solution. An irrigation system, using sprinklers or drip irrigation lines, can take care of watering your entire garden while you're busy taking care of other tasks. And when you hook the system up to an automatic timer, you won't even have to remember to turn a tap on, as it will come on each day at the same time.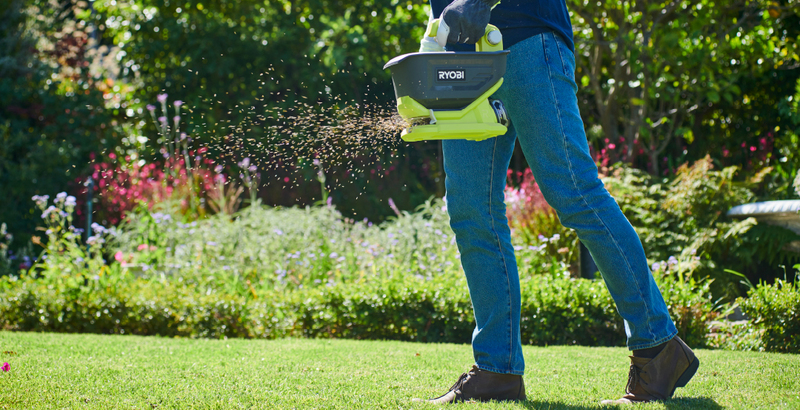 PONDER POOLS AND PONDS CAREFULLY.
Everyone loves the look of a water feature, but until you've had to deal with pool chemicals, pumps and temperamental fish species, you have no idea how much work a pond or pool can become. Ornamental ponds require constant cleaning to ensure that debris from nearby trees and shrubs doesn't contaminate the water. You also need to find ways to naturally control insect pests and weeds so you avoid contaminating the pond with chemical pesticides and fertilizers that could harm pond fish or aquatic plants. Swimming pools are even more work. You need to have pumps serviced, clean your filter and keep pipes unblocked. And the water must be kept clean, requiring an automatic pool cleaner or more hours for you wielding a pool vacuum. Finally, you'll need to chlorinate the water to prevent algae growth.
MULCH AND FEED YOUR GARDEN MORE.
As already noted, some of the most time consuming garden jobs are watering, pruning, and weeding. Thankfully, there's one solution that can help take care of all these tasks: mulching. By liberally spreading mulch around your garden beds, you'll keep the soil damp, reducing evaporation and ensuring the roots get ample moisture. Mulching also helps eliminate weeds around your garden beds. (If you're after a distinctive look, pebbles and gravel also work as a mulch.) Finally, you should look to keep your plants well fed. To make this a snap, there are slow release fertilisers available to provide your plants with all the nutrients they need, with just a single application lasting for months.
HAVE THE RIGHT TOOLS FOR THE JOB.
No matter how low-maintenance your garden may be, it will never be 100% chore-less (until robot gardeners become a reality, at least). So, to make your garden tasks as easy as possible it pays to have a collection of tools suited to each job. Some of the basics include a mower, line trimmer, blower, and hedge trimmer. Cordless models are lightweight, reducing fatigue, and don't require any tricky mixing of fuels. With a well-chosen arsenal of cordless tools, you'll take care of most garden jobs quickly and with a minimum of muscle required. Just be careful when lending them to friends and neighbours—they can have a tendency to stay "borrowed". TOP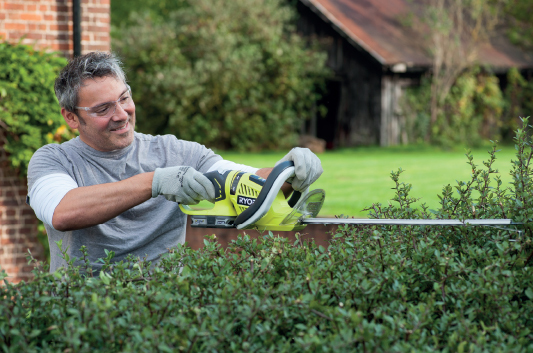 IT'S TIME TO TAKE IT EASY.
So there you have some ideas to think about when considering your garden. With a few clever choices, and the right gear, you can create a space that will be a beautiful sanctuary that won't take up hours of your time to tame. So get out there and take it easy.
TOP TOOLS FOR YOUR GARDEN.