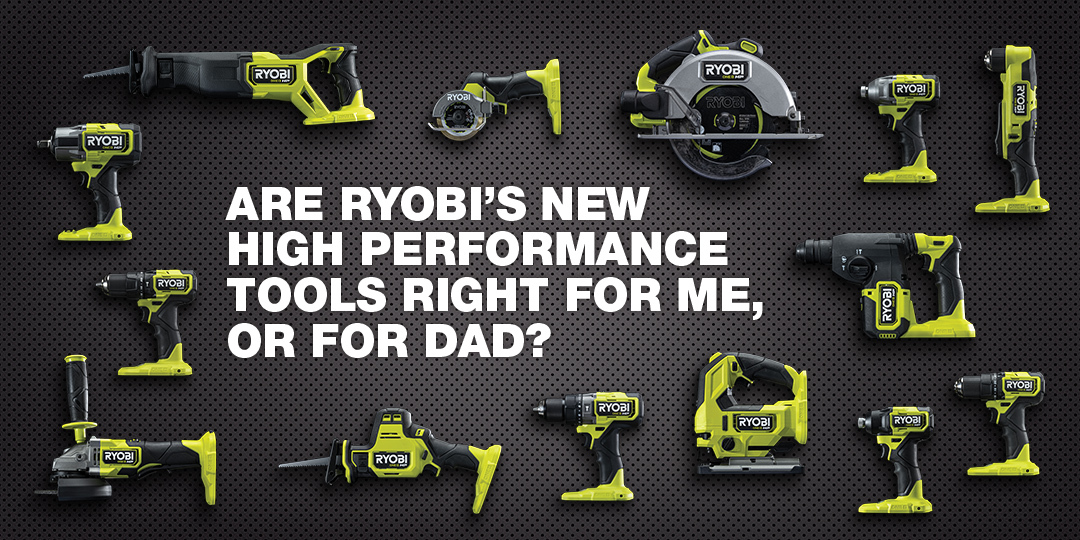 THERE'S ONLY ONE PERSON OUT THERE WHO KNOWS WHAT DAD WANTS FOR FATHER'S DAY AND THAT'S DAD.
Dads are notoriously difficult to buy for. Which is strange, because when it comes to buying things for themselves, they're very decisive. If they want something, they just go out and get it! So, this year when contemplating what to get Dad for Father's Day, ask yourself: 'What would Dad get himself?' We're pretty confident, we know the answer. Tools from the RYOBI ONE+ HP™ Series. With advanced technologies like high performance brushless motors, they can take on even the toughest DIY jobs. The toughest job you'll have to face is choosing the right tool for your Dad.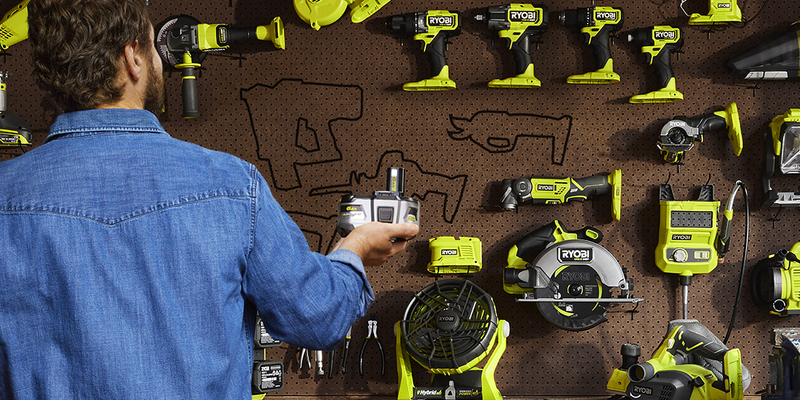 18V ONE+ HP™ BRUSHLESS ANGLE DRILL.
One of the most versatile tools in the garage is the HP™ Brushless Angle Drill. There's more than a few reasons why it should be on your Dad's wish list. First reason why: its brushless motor delivers up to 40Nm of torque. That's two times more torque than the original ONE+ model. Second reason why: It's got a two-speed gearbox, making it more versatile and precise. Third reason why: it's got a multi-grip paddle switch trigger, so it allows for one-hand activation in different grip positions. Fourth reason why: It's got a LED light, so it can illuminate poorly lit workspaces. We could go on for days. But four's probably enough for now.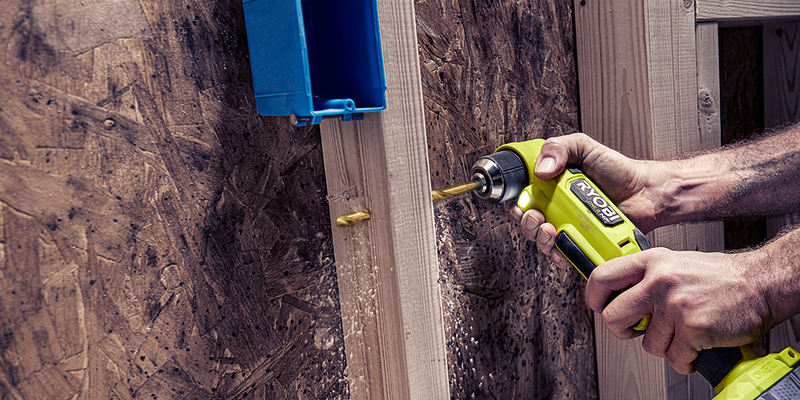 18V ONE+ HP™ BRUSHLESS COMPACT CUT OFF TOOL.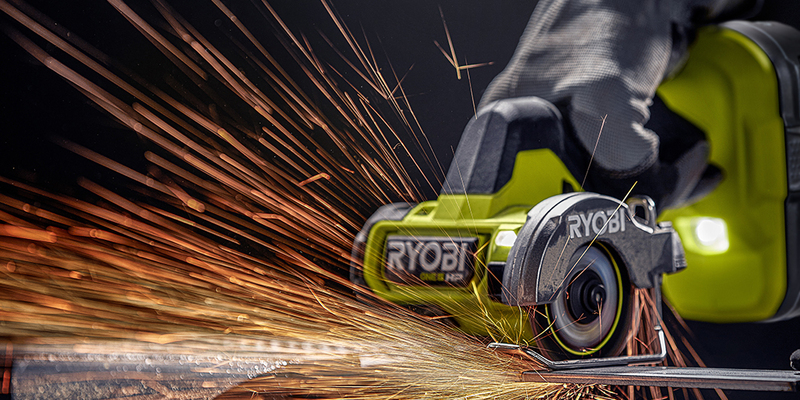 If you have a Dad who prefers to fix things himself, then this 18V ONE+ HP™ Brushless Compact Cut-off Tool could be the pick for him. This tool has been specially designed to perform in tighter spaces (underneath your sink, for example). So, it's got smaller cutting wheels (76cm) and dual LED lights. Plus, it's lighter and more manoeuvrable than your standard angle grinder. Included with this pocket rocket, Dad's got the choice of three cutting wheels, so he can use it on all types of materials, including plasterboard, vinyl flooring and PVC.
18V ONE+ HP™ BRUSHLESS 33/38CM LINE TRIMMER TOOL ONLY.
If you've caught your Dad staring out the window at his lawn with a distressed look on his face, he's probably eyeing at those unkempt edges. The perfect Father's Day Gift for him? The 18V ONE+ HP™ Brushless Line Trimmer Kit. This tool has a 33/38cm adjustable cutting path, so your Dad will be able to choose how he uses the tool and whether he wants a wider trimming or increased runtime. Plus, it's got a variable speed trigger and it's compatible with the Expand- It range. We'd be surprised if this tool wasn't on your Dad's wish list.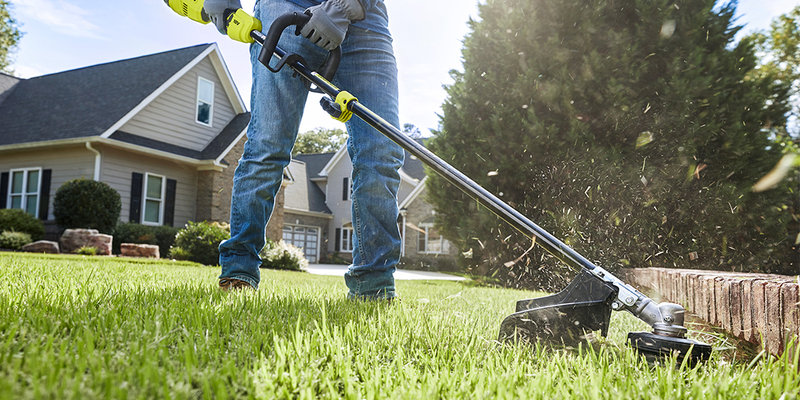 18V ONE+ HP™ BRUSHLESS COMPACT IMPACT DRIVER KIT.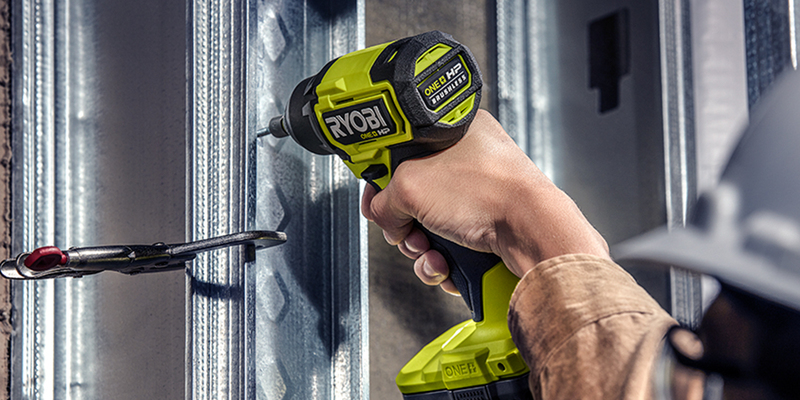 Gift this tool to your Dad on Father's Day and he'll be able to take on even the toughest DIY projects. Like a new deck for the backyard or a two-storey treehouse. This tool has been specifically designed to produce a lot of torque. We're talking 240 newton metres of torque. Plus, it's got an impacting mechanism to use on those really tough tightening and loosening jobs and a one-handed bit release with knurled design for quick bit changes. It's also smaller than your usual impact driver, making it perfect for working in tight spaces, like in a ceiling cavity or under a car dashboard or boot.
18V ONE+ HP™ BRUSHLESS PREMIUM HAMMER DRILL.
Next up on our list of 'Gift Ideas for Dad', we've got the 18V ONE+ HP™ Brushless Premium Hammer Drill. With an auxiliary handle for more stability, an LED light and a belt kit, this tool comes with all the bells and whistles. On top of that, it produces a whopping 85Nm of torque, making it our most powerful hammer drill. If your Dad's into some serious DIY projects, this tool's not going to disappoint. Let's say he needs to drill through a brick wall to hang up a hose reel or attach decking to brick footings. The 13mm keyless metal chuck with ratcheting action will provide him with a whole lot of extra bite to get the job done. And then for the days when he needs a softer touch, this tool's got a two-speed gearbox and a low-speed screwdriving mode. So he won't have to worry about overtightening a fastener or damaging the screw head.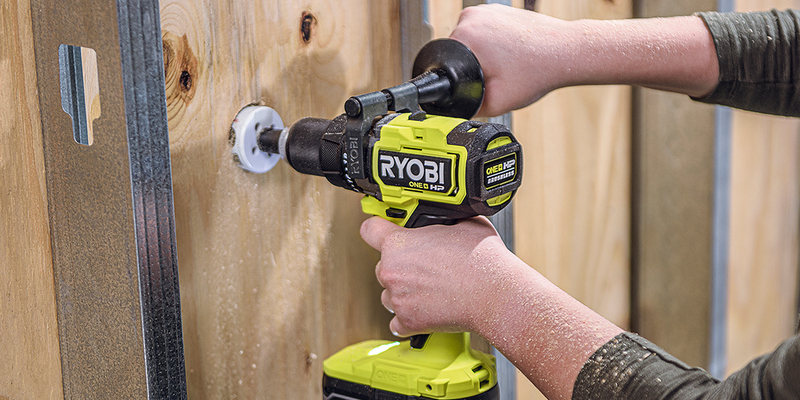 18V ONE+ HP™ BRUSHLESS COMPACT RECIP SAW.
Now this is a Father's Day gift we know a lot of Dad's have their eye on. The Brushless Compact Recip Saw. First up, this is a demolition tool. So, it's great for creating new doorways in plasterboards and removing damaged sections of timber walls. But it's also a great tool for those tricky outdoor jobs, like trimming through thick branches and removing tree roots. Like all the High Performance tools, this guy delivers more power (3000 strokes per minute to be exact) and a longer battery time. But that's not all. It's compact and lightweight, so it's great for cutting overhead or in tight spaces. It has a pivoting shoe, which reduces vibration and helps deliver a smoother cut. And it's got a tool-free blade change. Wowza. Any Dad who says he'd prefer another pair of socks is kidding himself.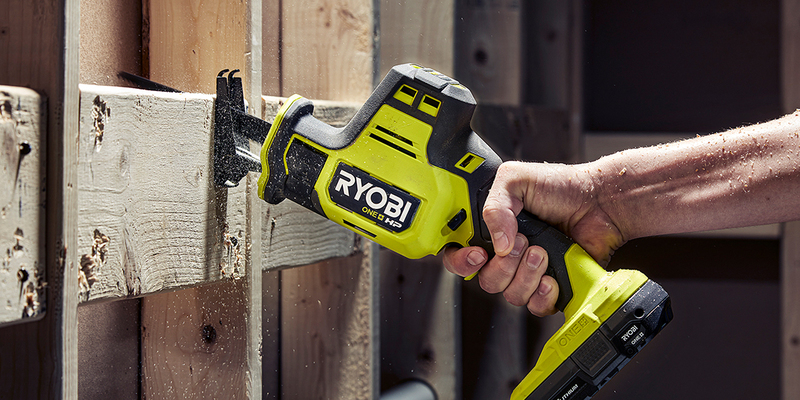 18V ONE+ HP™ BRUSHLESS AIRSTRIKE™ 30-34° FRAMING NAILER – TOOL ONLY.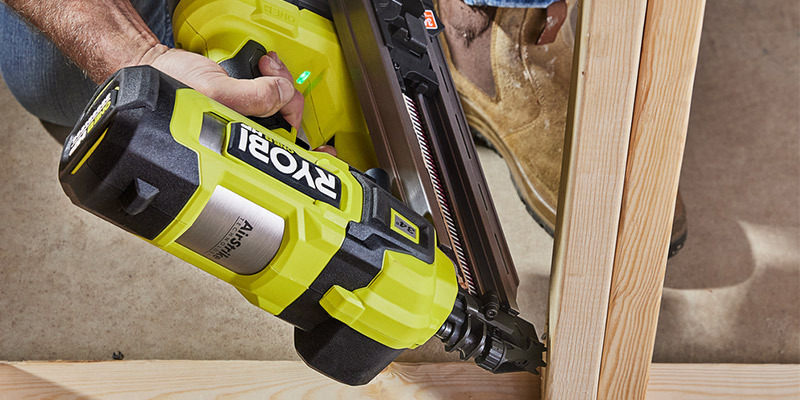 Does Dad like undertaking the really big projects at home? If so, this the tool for him. The 18V ONE+ HP™ BRUSHLESS AIRSTRIKE™ 30-34° Framing Nailer has many features found on commercial nail guns, so there'll be no stopping Dad once he gets his hands on one of these. And it's so easy to use, just whack in a battery and start firing.
WITH ONE BATTERY POWERING OVER 15O TOOLS, YOU CAN MAKE JUST ABOUT ANYTHING WITH THE ONE+ SYSTEM.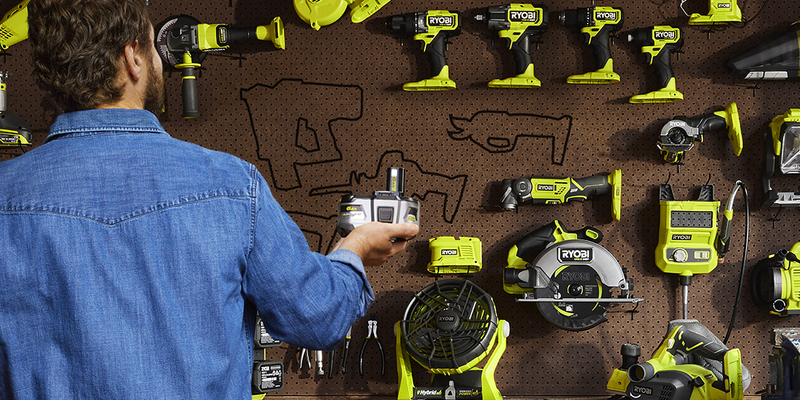 If you're looking for inspiration, tips & tricks or just want to connect with other DIY and gardening fans just like you, come and join the My RYOBI Community Facebook group. It's free. We'd love to see your latest project too!