HOW TO GET A CLEANER, GREENER LAWN
JASON HODGES
02 FEBRUARY 2022
REVIEW OF THE RYOBI 36V 46CM HP™ BRUSHLESS LAWN MOWER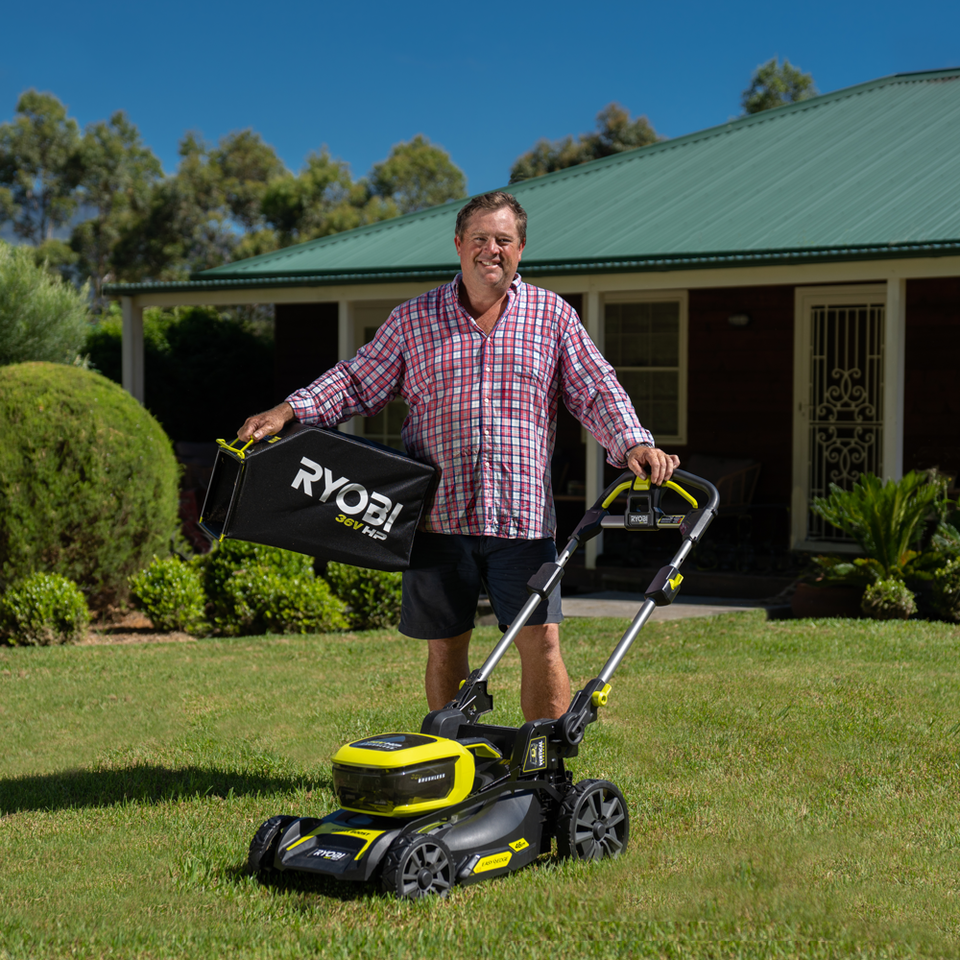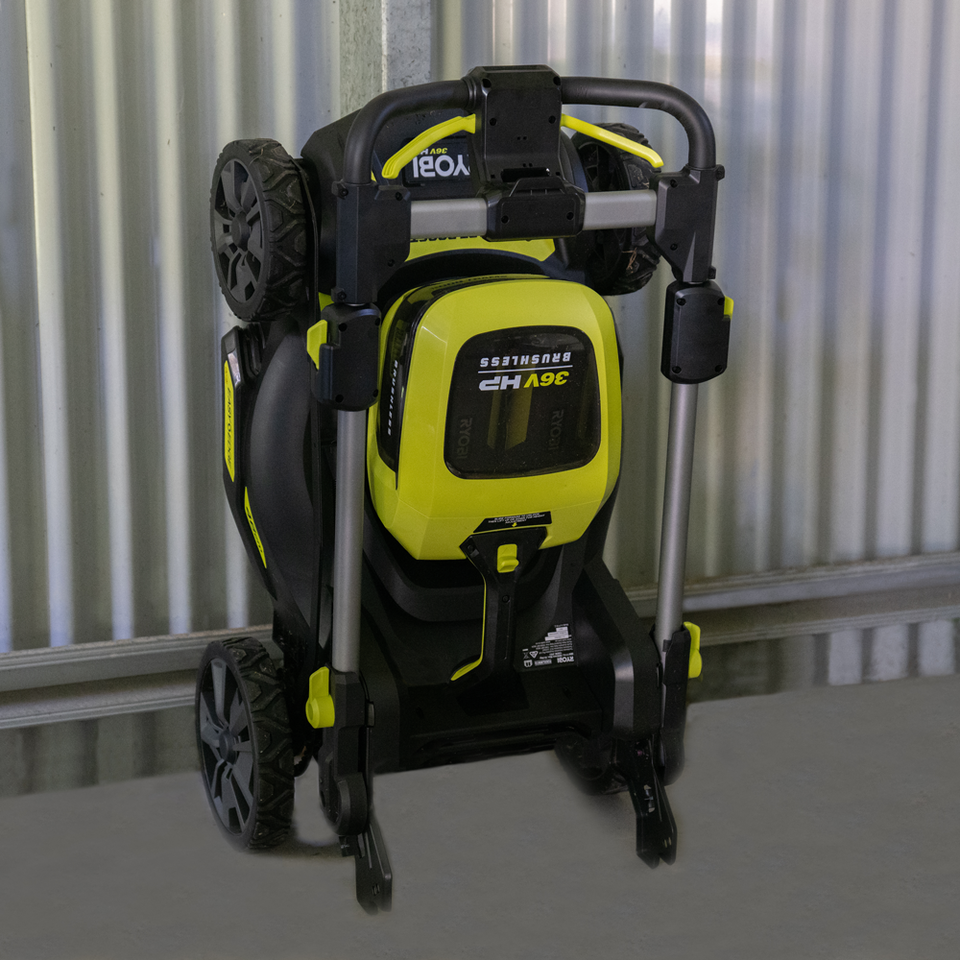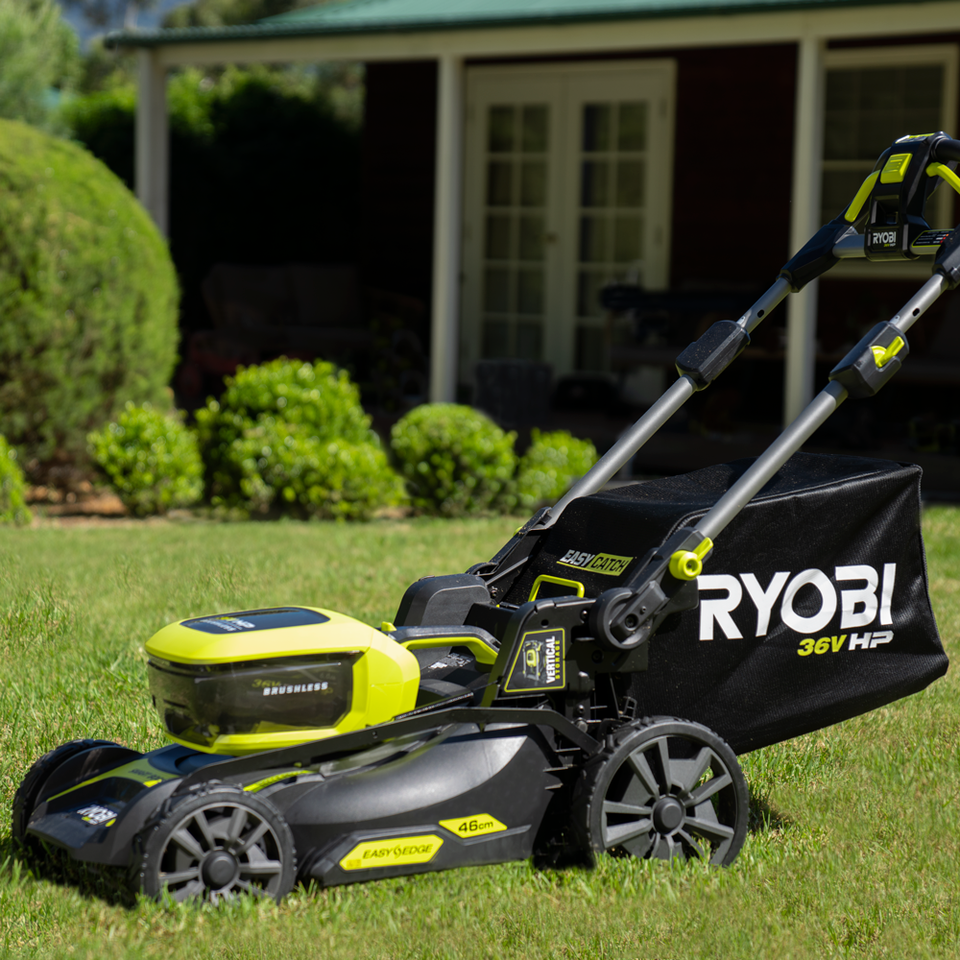 Now, I understand if you think I'm a bit weird but let me explain.
As a young boy, I grew up watching my dad mow the lawn on a Sunday arvo. Later, I was allowed mow our lawn for a couple of bucks and that led to doing the neighbours' lawns up and down our street. That turned into a career as a landscaper and loving lawns for a life time.

So, with 40 years of mowing lawns under my belt, no wonder I'm excited about the next generation of battery-powered mower from Ryobi.

Whether you're a master grass man or you just mow the lawn because it needs it, the new RYOBI 36V 46cm HP™ Brushless Lawn Mower is designed for all lawns and conditions. It's got all the muscle of a petrol mower with the convenience of battery technology.

I'll be the first to admit that I mocked and had fun at the expense of the early battery-powered garden tools. But like any technology, it evolves and improves and becomes undeniable.

Easy to start, quiet to run, light to use and fuel-free are the obvious advantages of a battery-powered mower but there's much more to like about this new 36V mower from RYOBI than just the obvious.

It's the simple things like the telescopic handles that adjust to make it easy to use for all shapes and sizes. The 10 different cutting heights mean you can knock down longer grass on the highest setting of 100 mm or you can create the best lawn in the street when finally cutting as low as 25 mm.

It has the capability to add a second battery which adds another 20 percent of power and run time … trust me, it's worth it, it's like having a V8 under the bonnet. You might not need it but it's good to know the power's there at your disposal.

I love the size of the catcher (55L) and how efficient it is. But once your lawns are at a manageable height, I love the mulching attachment, not just for ease of not emptying the catcher but the mower does such a great job cutting the blades of grass that it's a positive when left on the lawn. Fine grass clippings are full of nitrogen that can break down and return to the subsoil – like free fertiliser.

I think the inclusion of a dashboard with a fuel gauge showing your battery or batteries' power levels is awesome, as is the ability to change mowing modes from eco, smart and power at the push of a button. It's effortless and game changing!

Smart mode is my favourite - it removes the guesswork out of which mode to use. It powers up automatically when it senses taller grass and powers down, saving battery life, when easily moving through lighter lawn.

As far as maintenance goes, there's time and money to be saved there, too. I simply wash down my mower (after removing the batteries) and leave it to dry before storing it away. Even that's better than a petrol model because this mower can be stored vertically taking up around one-third of the space in the shed or garage. There's a catcher holder so it hangs on the wall.

As far as servicing goes, there's not really anything except maybe get new blades every spring, but that depends on how much you use the mower and how much you love your lawn.

Love your lawn,
Love your lawn even more,
With a Ryobi 36 volt brushless mower
Jason Hodges