A BEGINNER'S GUIDE TO VEGGIE GARDENING
KATJA PHEGAN
30 OCTOBER 2021
Are you dreaming of a lush veggie garden, brimming with produce and colour but don't know where to begin? Starting a garden from scratch can be an intimidating prospect for a beginner gardener but it doesn't need to be complicated. By following some of these guidelines you can harvest home-grown produce in no time!
SUN, SUN, SUN.
Very few vegetables will thrive in a shady spot, most need a good amount of sun throughout the year to grow into healthy plants packed full of nutrients. Carefully observe your garden to determine the best spot for a veggie patch – the sunniest spot is ideal and will get your veggies growing fast and strong.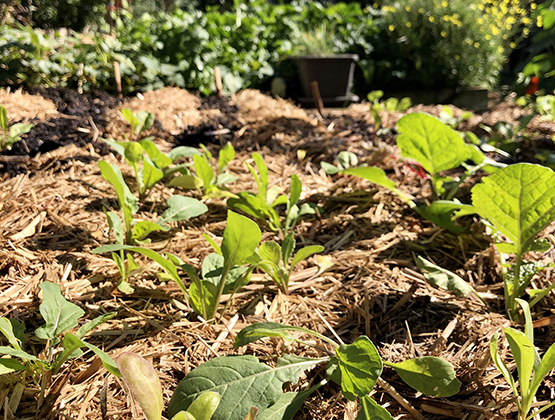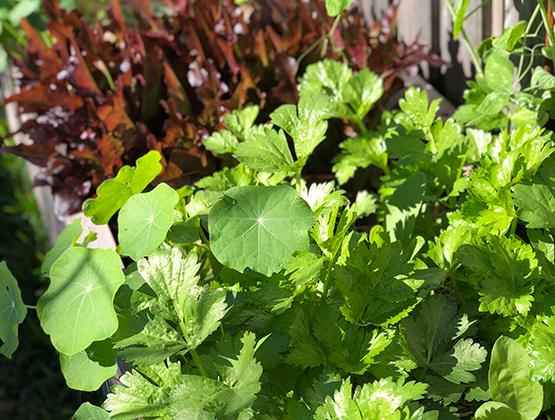 START SMALL
It might be tempting to grow every vegetable and herb you can get your hands on but try to start small so you don't feel overwhelmed. Begin with a small patch and a few plants, give them lots of space rather than trying to fit everything in at once. Watch what happens and grow more once you get the hang of it.
NURTURE YOUR SOIL
A thriving garden that produces good food starts with healthy soil. When you first start your veggie garden do your research and buy the best quality, organic soil you can find (you get what you pay for). Look after your soil and feed and protect it with compost, manure and mulch. You will be rewarded with nutrient-dense produce and a healthy ecosystem.

ENCOURAGE BIODIVERSITY
Plant flowering herbs such as rosemary, lavender, nasturtium, dill and chives to attract pollinators and beneficial insects. The insects will pollinate your plants and protect your garden from pest attacks … and you can eat the herbs, too. Aim for an inter-planted style with a mix of different crops rather than neat rows, this helps to confuse pests and looks really pretty!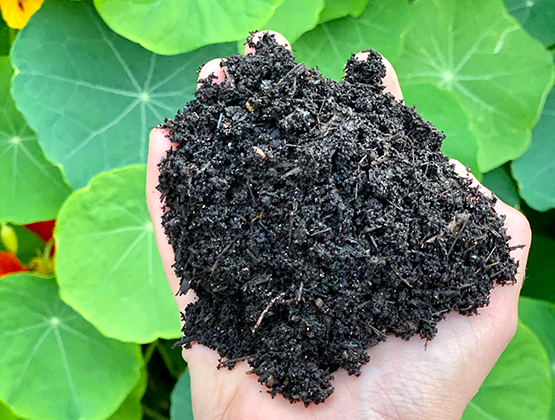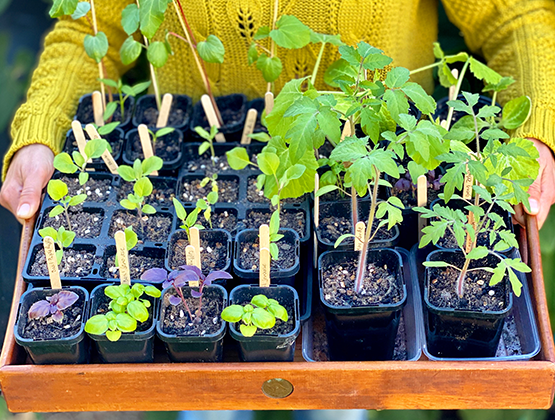 CHOOSE WHAT TO GROW
Beginners are often advised to grow what they like to eat but it can be quite misleading. You might like carrots for example, however, realistically they are hard to grow and you could feel disheartened early on in your gardening journey. Instead, start with easy plants such as herbs and salad greens. Not only are these easy to grow but are also quite inexpensive to buy and much better fresh from the garden.

GROW WHAT'S IN SEASON
Find out which climate zone you are gardening in. Check what you can plant in your garden and when is the best time to sow or plant. Just because the garden centre sells broccoli seedlings in summer doesn't mean they will grow well in your garden.
DIARISE
Finally, keep a record of what you are doing, a grower's diary if you like. It will help you learn about what worked for you and how to make improvements. Above all, have fun and enjoy the process!