TOOLS TO MAKE CLEANING YOUR SHED OR WORKSHOP QUICK AND EASY
How to get that great spring clean feeling all year-round
SPEND MORE TIME BEING CREATIVE AND LESS TIME CLEANING YOUR WORKSHOP
ONE+ tools all share the same battery and we're always adding new tools to the ONE+ range, like these ones designed to help you clean and tidy up inside and around your shed or workshop. So, you can keep adding to your tool collection without having to buy different batteries!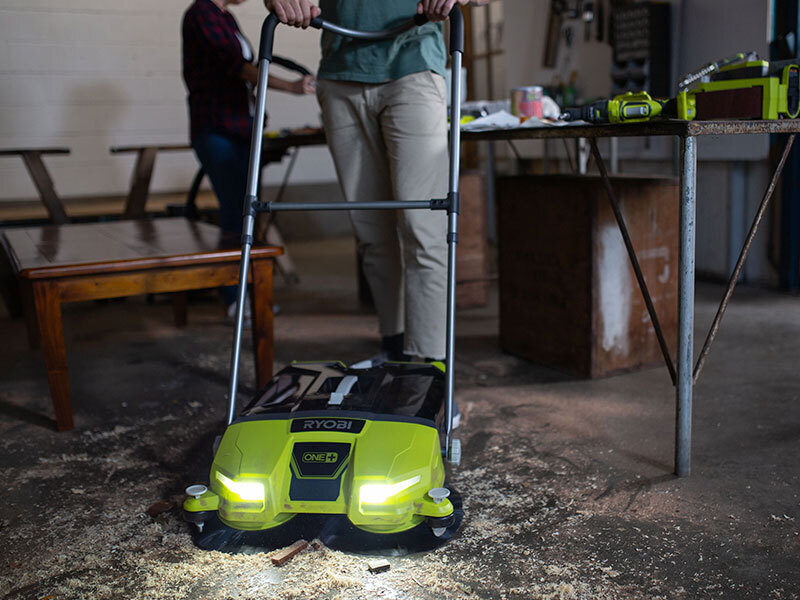 TOP TOOLS FOR CLEANING WORKSHOP
ONE+ 18L WET & DRY VACUUM
R18WDV-0
This truly portable cordless wet and dry vac will clean up just about any mess you've made, including: sawdust, plaster dust, liquid spills, you name it! And it is cordless, which means you don't have to worry about messy cords as a tripping hazard in your workshop.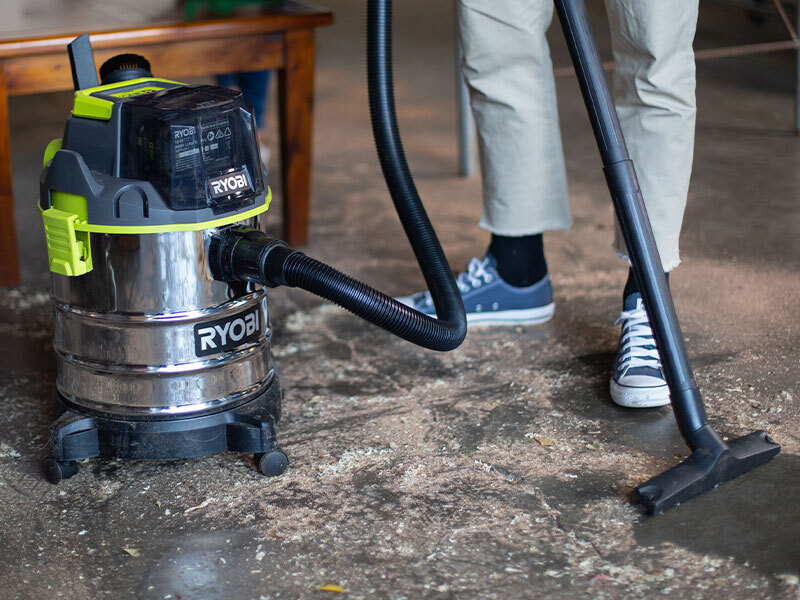 ONE+ MOTORISED SWEEPER
R18SW3-0
With a 533mm cleaning width, this motorised sweeper cleans shed and garage floors fast and efficiently. It's great for sweeping up items that can damage a vacuum cleaner, like screws and nails, sharp timber offcuts, and more.

ONE+ WORKSHOP BLOWER
R18TB-0
Blow out the dust, clean floors and those hard-working benchtops with this Workshop Blower. And if you don't want to blow the debris outside, just aim it into a corner for easy collection with a brush and pan or a ONE+ wet and dry vacuum.

ONE+ HAND VAC
R18HV-0
This lightweight battery-powered Hand Vac is great for small cleaning jobs on-the-go, especially if you're working in a tight space. Keep surfaces clean and the air healthy.
GOT MORE SPACES THAT NEED CLEANING? CHECK OUT OUR TOOLS FOR:

INDOOR

OUTDOOR

AUTOMOTIVE

CLEAN UP IN THE SHED
Regain floorspace (and your sanity) by using RYOBI LINK ™ to store your garden tools, hoses, ladders – you name it – off the floor or in easily portable modular mobile units. There's a solution for every item you need to store.

18V ONE+ 4.0AH BATTERY AND CHARGER COMBO KIT
R18SK14