GARDEN GURU JASON HODGES SHARES HIS TIPS FOR GREAT HEDGES
JASON HODGES
30 OCTOBER 2021
GET THE BEST HEDGES IN THE NEIGHBOURHOOD WITH A LITTLE HELP FROM GARDEN GURU JASON HODGES AND RYOBI OUTDOOR POWER EQUIPMENT
JASON HODGES
For the past 10 years, I have been growing topiary on my small acreage in Berry, NSW. If you want amazing hedges, regular trimming will make light work of it and promote dense, lush new growth rather than woody, bashed branches when done once a year. after its 'haircut'.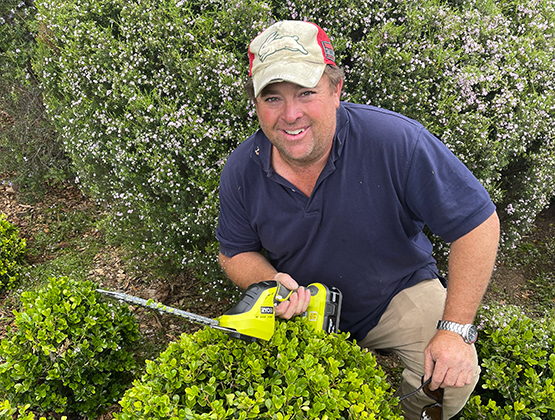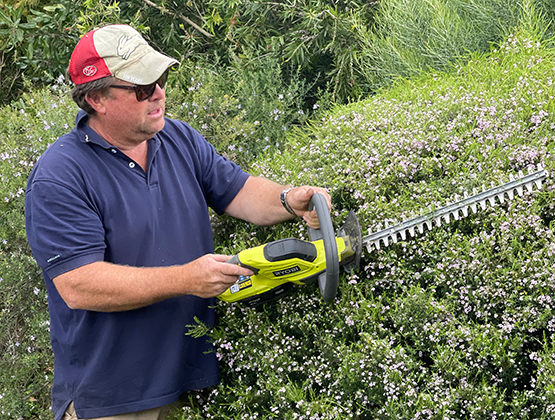 THE RIGHT TOOLS
I find that using tools designed for the job is not only quicker but also delivers better results.

So I use a hedge trimmer for most of the work, but I always have a pair of secateurs in my pocket for removing thick, woody branches.

This helps with the overall look of the hedge and puts less stress on the hedger's blades.

My best tip would be don't prune in the middle of the hottest day of the year. This is like us sunbathing in cooking oil instead of sunscreen. The cool of the afternoon or a mild day is best. If, by some chance, you've been caught in a heatwave, some damp shade cloth will protect it from the sun after its 'haircut'.
GET STRAIGHT INTO IT
When it comes to creating a hedge with nice straight lines and crisp corners, all I can say it's a skill learned with time. But a couple of wooden tomato stakes at each end of the hedge and a string line run between them is a great way to get yours looking like a pro shaped it.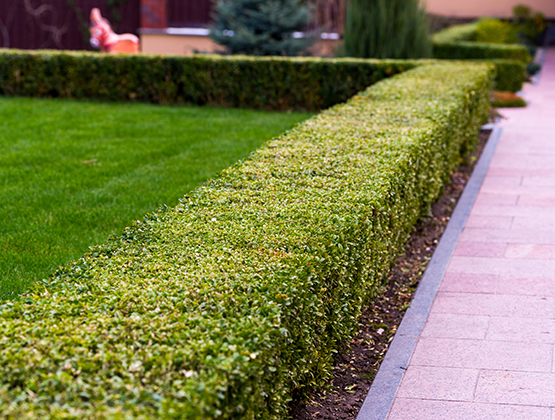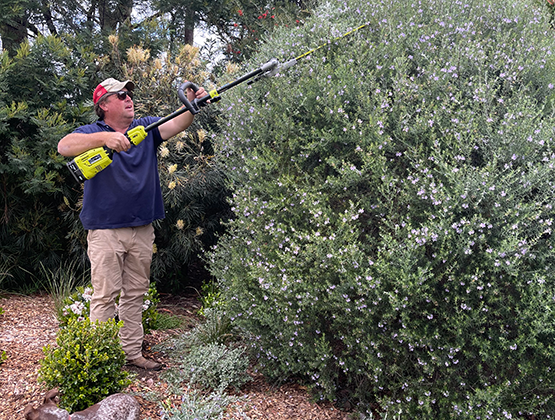 SOMETIMES TWICE IS BEST
Most hedges respond well to the hedge trimmer but if it's a hedge with a large leaf like viburnum, a quick once-over after hedging to remove half leaves and torn leaves will improve the overall look of the hedge.
HAPPY HIDEAWAYS
A good hedge can give you privacy from next door or hide an ugly sight, while a small buxus hedge along your front path can be a touch of class and can be designed to invite guests into your home.

Hedges have their place and shouldn't be dismissed because they are high maintenance. Done well and maintained regularly, they are kept easily and are a real asset to any garden.