GARDEN GURU JASON HODGES SHARES HIS GARDEN LIGHTING TIPS
JASON HODGES
30 OCTOBER 2021
Garden guru Jason Hodges and Ryobi outdoor power equipment explain how to get more from your garden with well-placed low-voltage lighting.
BRIGHT IDEAS
A few years ago, when I first started landscaping, garden lights where extremely pricy and only the upmarket suburbs had them. Today, with low voltage technology and a meagre budget, a whole garden can look like a wonderland.

Image courtesy of Holman Industries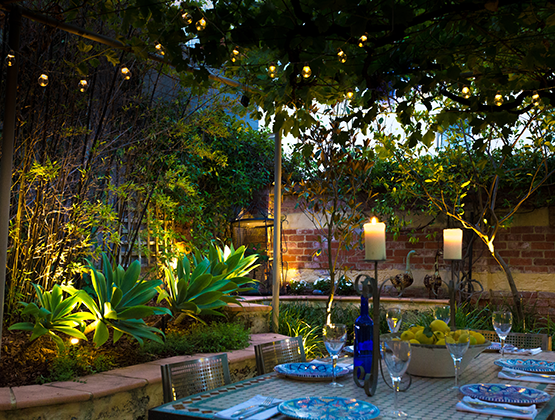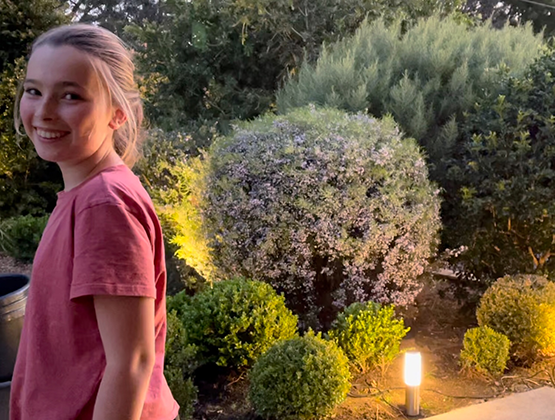 LED REVOLUTION
Things started to change with garden lighting with the use of halogen lights around 25 years ago. But now LED lights have taken over because of their versatility – they last longer, can change colour and brightness, require smaller (less expensive) transformers and are extremely affordable in DIY kits from Bunnings or online retailers and manufacturers.

In fact, this year my kids installed garden lights in our front yard and now they are in the planning stages of lighting up the backyard! It's really that easy.
FLOOD YOUR BACKYARD
Garden lighting is my idea of showing off your outdoor spaces. You can floodlight a nice green backdrop to your lawn or highlight your barbecue area. You can create moods and drama – not to mention some added safety and security if you need it.

When done well, garden lighting can highlight your favourite features and disguise the less appealing parts, like the bin area or the clothesline.

Here's a tip: try to eliminate bright lights being too close to a tree, which will draw your eyeline down. Instead, move the spotlight further away and the light will be thrown further and be subtler.

Image courtesy of Holman Industries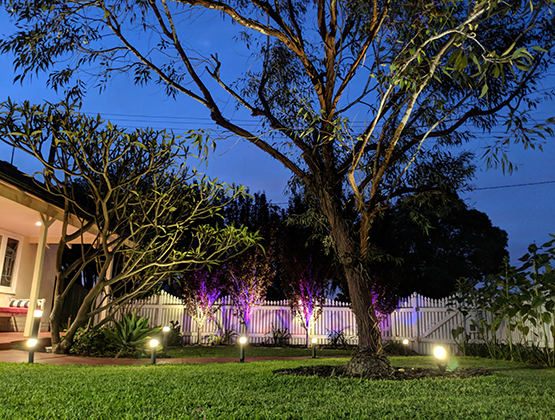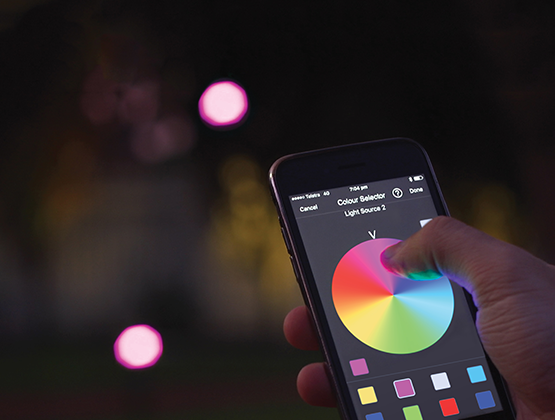 WATCH YOUR AIM
And don't aim your bright lights towards areas where people will gather as this can become a bit dazzling and uncomfortable.

Using soft mood lighting instead of harsh lights is a great way to create a pleasant, delicate space to enjoy. My garden lights can be operated via bluetooth on my phone, so I can set a timer for on/off, choose colours and brightness and adjust everything from anywhere on our property.

Image courtesy of Holman Industries
PLUG AND PLAY
A simple plug-and-play system can be installed in an afternoon or you can have a landscaper, electrician or a garden light expert install a more complex system for you.

Either way, you will be adding valuable hours to your enjoyment in the garden, not to mention adding value to your property and helping you stand out from your neighbours.