GARDEN GURU JASON HODGES SHARES LAWN TIPS WITH RYOBI FANS
JASON HODGES
30 OCTOBER 2021
GET THE BEST LAWN IN THE NEIGHBOURHOOD WITH A LITTLE HELP FROM GARDEN GURU JASON HODGES AND RYOBI OUTDOOR POWER EQUIPMENT
JASON HODGES
Spring is here and it's all systems go for you and your lawn. By tackling a few simple jobs over the next few weekends, you can transform your lawn, making it look lush and green and more drought tolerant at the same time.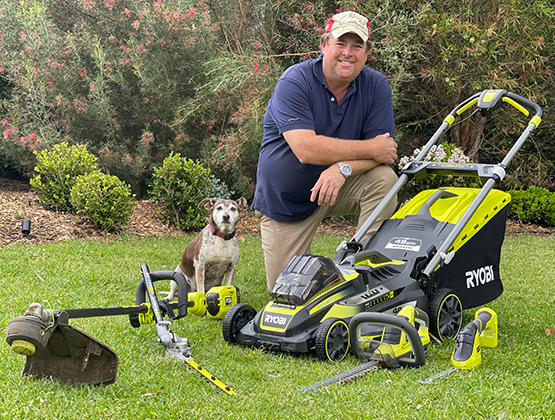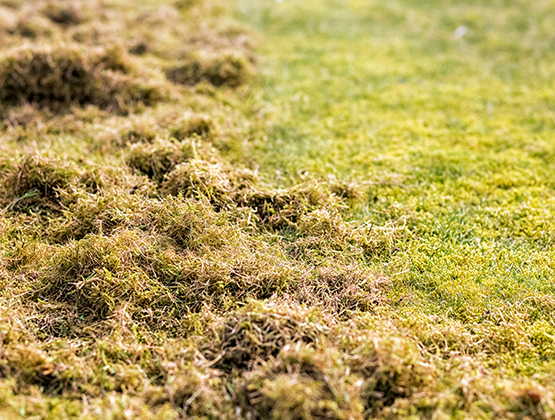 ROUGH IT UP
Working on your lawn now while it quickly recovers from winter will set it up for a full summer of backyard entertaining and cricket matches (one hand, one bounce).

The first thing I do when I see the lawn come out of a winter hibernation is roughen it up with a metal rake. I'll scratch it up and pull at anything the rake gets stuck on. This is called dethatching. Basically, you are removing runners that lay on top of other runners. They are the first to dry out and look poor in hot, dry weather. By raking through the grass, you stand them up. Now mow them off. If you're not up to the physical work of raking, get a cordless scarifier.
DIG IN
If you've got completely bare spots you can buy lawn by the meter from Bunnings and repair it instantly. For worn spots that have a light cover, like wear from pets or a track to the shed, try aerating and resting it. By resting it I mean walk a different path and keep off it. If it's caused by our four-legged friends put something there as a barrier that will still let the sun hit the grass.

Aerating is an important step for a lawn if the soil is hard and compacted. Aerating helps moisture and nutrients penetrate the soil down to where the grass roots are.

To aerate, a garden fork is a handy tool for smaller to medium lawns. If it's a big area, a coring machine or motorised aerator could be the answer.

Tip: If you're hiring one, ask if any of your neighbours want to share the cost, a half-day hire could core a lot of backyards if you're organised.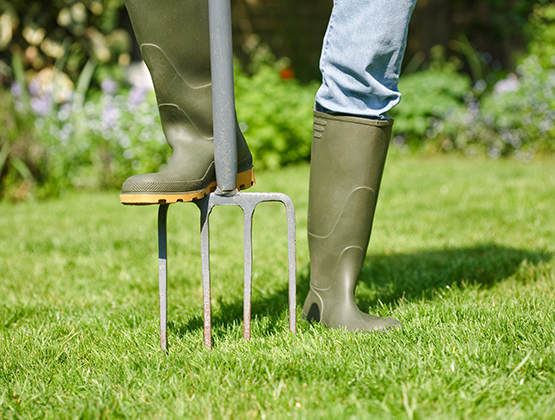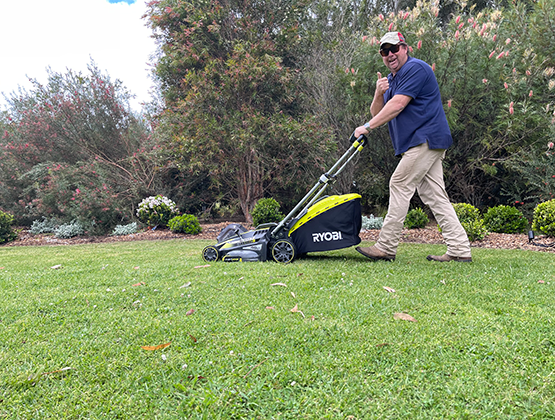 GET MOWING (AND GROWING)
It might seem funny to fertilise your lawn when it's already growing at this time of year. But a good fertiliser and some water, along with regular mowing at a slightly higher setting, and your lush green lawn will choke out any weeds. The slightly longer leaf blade will actually keep the ground cooler and, in turn, produce longer, deeper roots to sustain itself easier in dry, warmer weather.

It's always easiest to look after a lawn on regular basis than mow it hard and low infrequently. Lawn mowers are really lawn maintenance tools. With my mower, we tackle a couple hundred meters in about 15 minutes every week rather than wrestle with it for hours once a month and end up with a weedy, ugly lawn.