THE LOW-DOWN ON SCRUBBERS
RYOBI TEAM
SEPTEMBER 2022
ONE+ Compact Power Scrubber
Want a bathroom that shines and a kitchen that sparkles, but always dread starting these tasks because of the amount of time and effort they take?

Well, help is literally at hand with this range of power scrubbers from RYOBI. They're designed to give great results in areas that are often hard to clean but important to do so for the health of you and your family.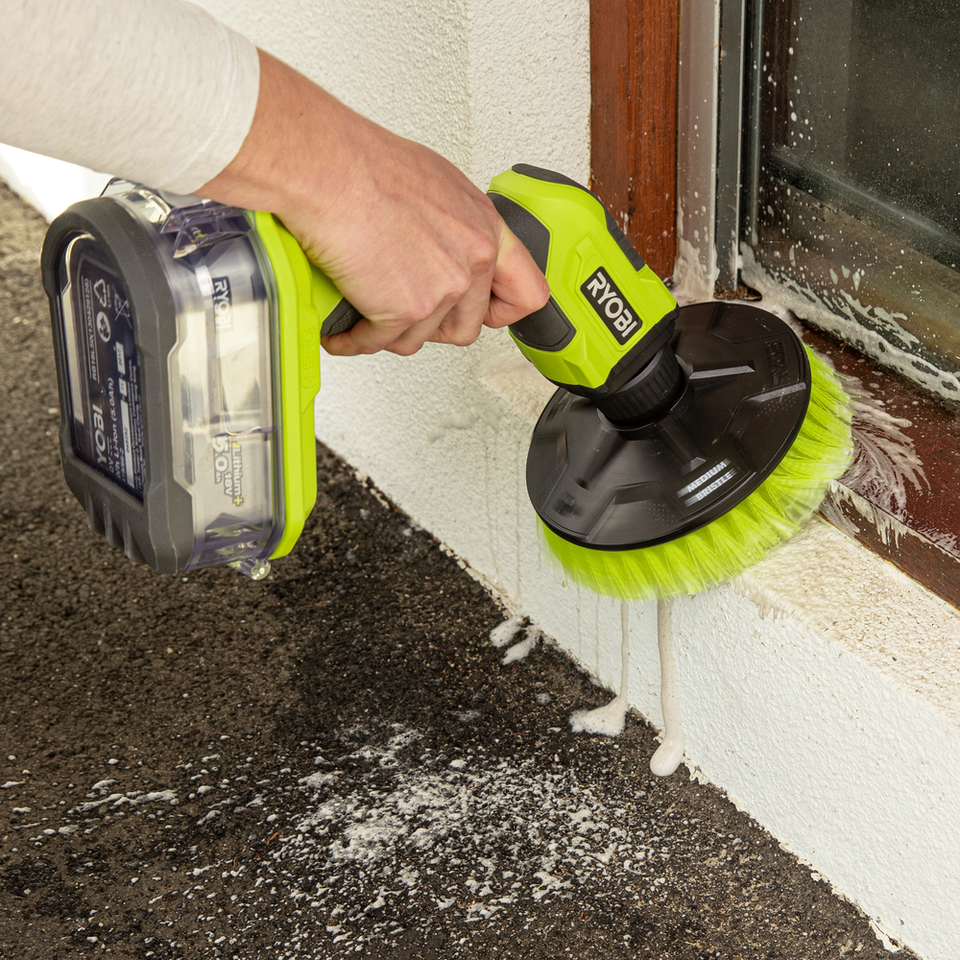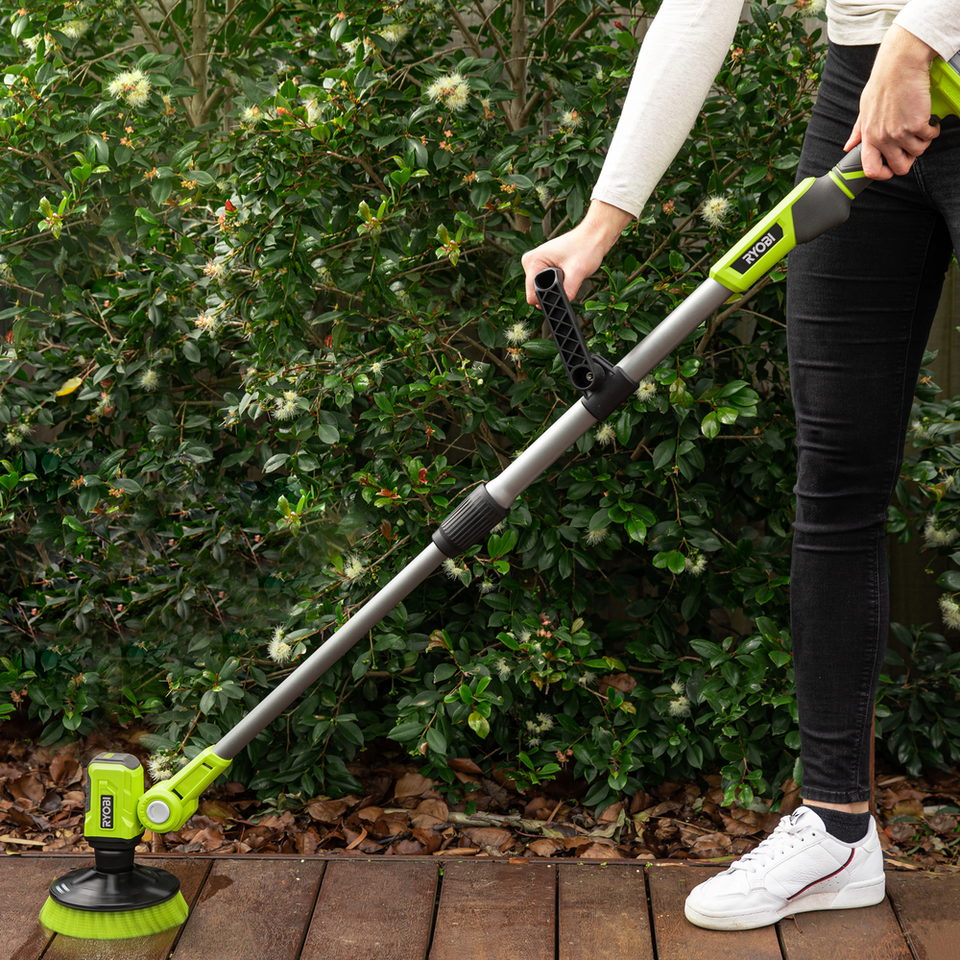 ONE+ Telescopic Power Scrubber
Telescopic scrubber Need extra reach in the bathroom to give shower screens and tiles a thorough clean, especially the grout? And there's no need to bend down to scrub tiled floors with the ONE+ Telescopic Power Scrubber. Imagine that?

The bathroom floor tiles, splashbacks, basins and taps will appreciate a total 'going over'. And this scrubber is just as good outside. Use it to clean the boat, the caravan, the dirt bike, your car's wheels and floor mats.

Don't forget the garage door, the deck, weatherboards, garden furniture and concrete path.

It's also great at cleaning in and around spas and pools. So versatile.
ONE+ Telescopic Power Scrubber
RYOBI also has a Bristle Brush attachment for your power drill or driver. They come in a handy 3-pack of soft, medium and hard brushes and will cover off every imaginable tough cleaning job inside and outside your home.

The

Blue Soft Bristle Brush

works wonders on windows, mirrors, carpets and upholstery, and it's great on car floors.

The

Green Medium Bristle Brush

will bring a sparkle to kitchens, bathrooms and laundries, on tiles, showers, stone bench tops, splashbacks, car wheels and tyres, boats and more.

The Black Hard Bristle Brush is perfect for really dirty jobs, like BBQ grill plates, unpainted brickwork, unpolished concrete, and pavers. It's also great for removing peeling paint and rust.

All three Brushes are 90mm in diameter and have hex shanks so they'll fit any drill/driver.