WHY BATTERY POWER IS BETTER IN THE GARDEN
One of the main advantages of using battery-powered tools in the garden is how easy they are to use. Just grab a tool, slip in a battery and squeeze the trigger. It really is that simple.
RYOBI garden tools are designed with consumers of all ages, skill levels and time commitments in mind.
So, whether you're a gardening 'rookie' or a seasoned 'green thumb', RYOBI has the tools you need to keep your garden looking the way you want.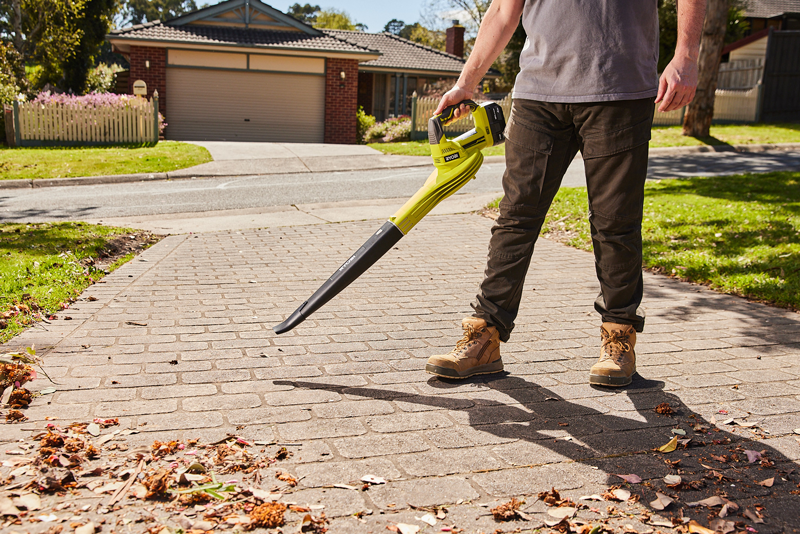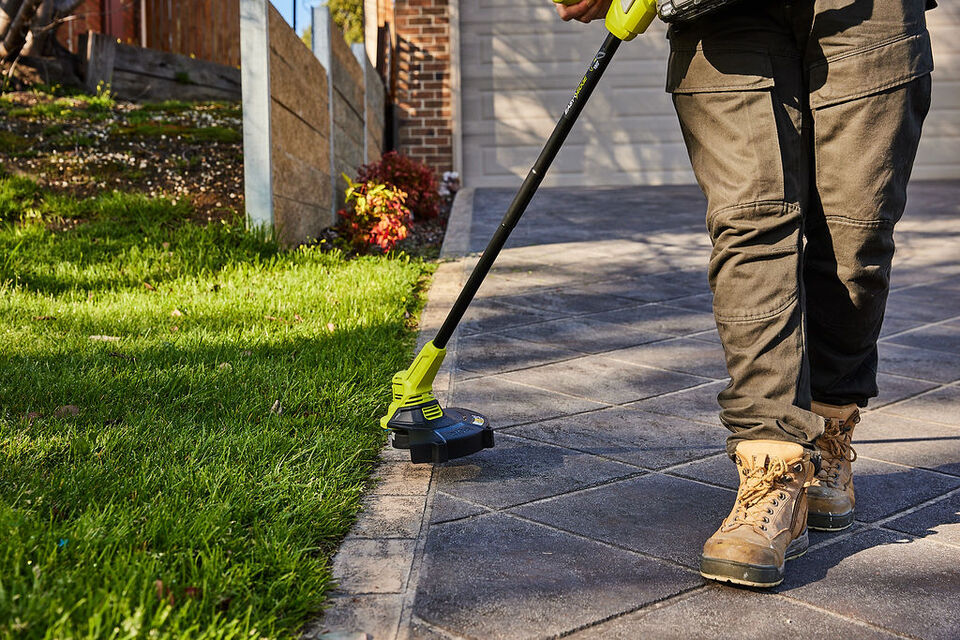 Quick Smart
For many homeowners, the garden is an outdoor entertaining area – where they intend to spend a lot of time, especially over summer. They need tools to help them keep their garden in shape – even though they might not be highly skilled gardeners. RYOBI tools are so easy to use that these people can spend more time enjoying their space without a lot of effort.
RYOBI also understands that not everyone who has a garden wants to spend a lot of time working in it. They want a functional garden with a bit of lawn for the dog and/or kids to play on, a line of trees against the fence for added privacy from the neighbours, and a neat-looking nature strip that adds some curb appeal to the property.
They don't have the time, or inclination, to spend too much time in the garden. They want things done 'quick smart'.
RYOBI 18V ONE+ garden tools are perfect for quick clean-ups and low-level maintenance.
Give the lawn a quick once-over with the mower, swap out the battery into the line trimmer for the edges, and finish up with the blower to clean grass clippings off the driveway and path.
You're probably done in 15 minutes – just in time for the guests to arrive!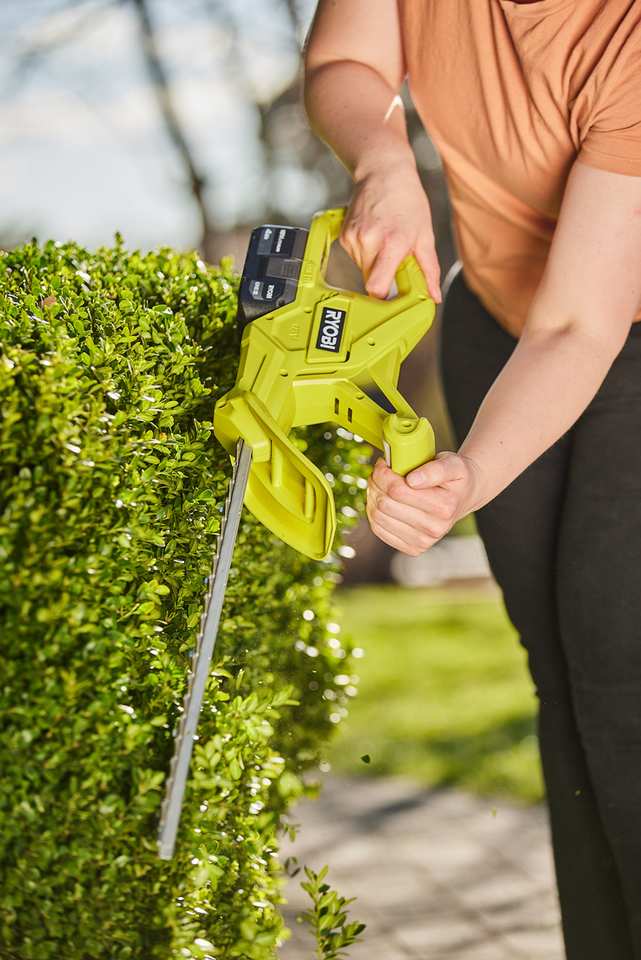 Take your time
For the green thumb who enjoys spending as much time in the garden as possible, RYOBI has the tools that make it easy to keep things looking their best regardless of the season – whether that's maintaining, refreshing or adding to the garden.
This type of gardener enjoys the extensive range of gardening products RYOBI has to offer. They love the instant start mowers, blowers and line trimmers; they enjoy using the hedge trimmer on a regular basis to keep fast-growing shrubs looking their best – not just the hedges, which usually look immaculate.
They also grab the powered secateurs for the roses and other bushes that appreciate lots of love and attention. The beauty of the secateurs is that, regardless of your grip strength, they can perform hundreds of effortless on a single battery.
Then there's the cultivator and digging tools for the veggie patch and flower garden – with all the power needed to turnover soil with ease.
More power
For consumers with more expansive lawns and larger, more mature plants, RYOBI's range of garden products also come in 36V. That means tools with more grunt, larger cutting capacities, longer battery runtimes and the power to tackle tougher conditions, like undergrowth, long grasses, tree branches and heavier soils.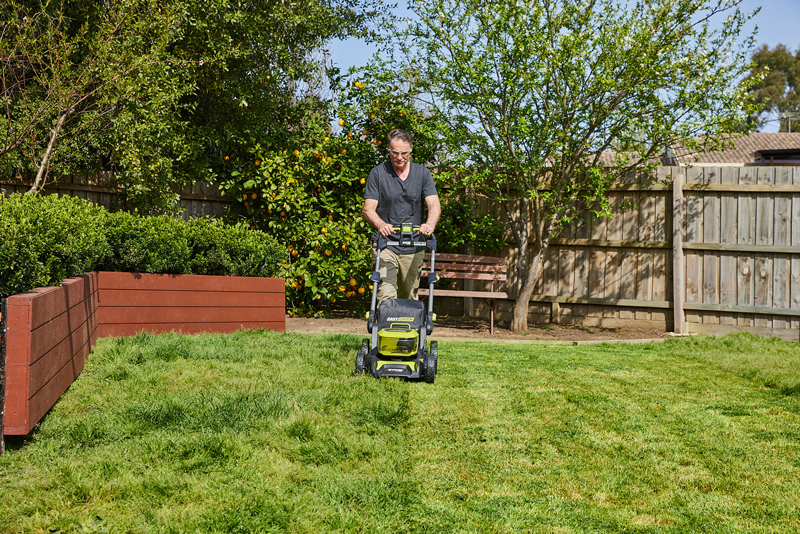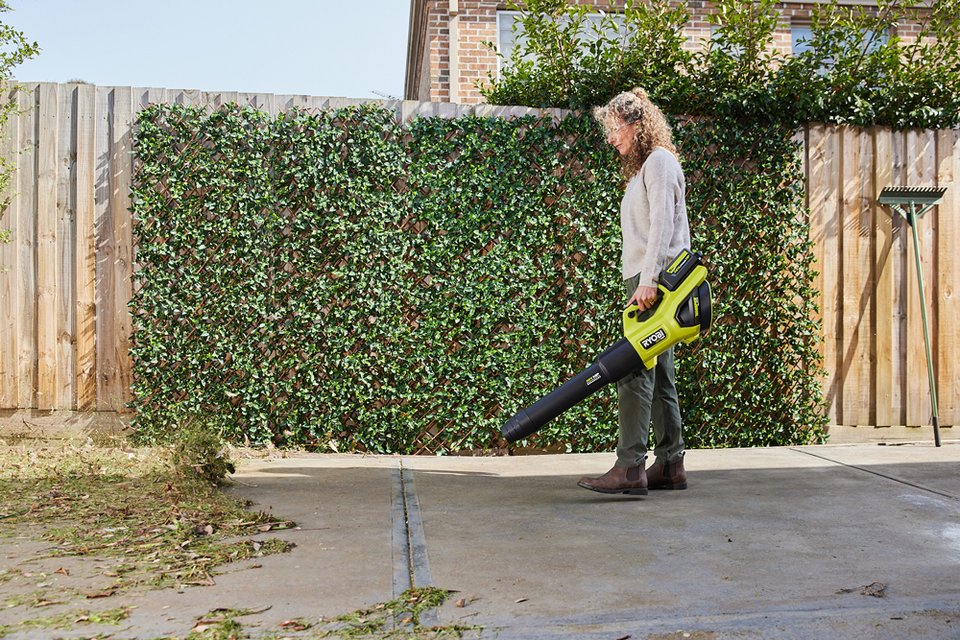 So, if you're considering upgrading your old petrol-powered tools – or you're just starting to get your hands dirty in the backyard – check out the full range of RYOBI garden products in 18V and 36V – quick smart!