TOOLS TO HELP YOU GET YOUR OUTDOOR AREAS READY FOR ENTERTAINING
How to give the outside of your home the best spring clean ever
SPEND LESS TIME CLEANING YOUR OUTDOOR SPACES AND MORE TIME ENJOYING THEM
ONE+ tools all share the same battery and we're always adding new tools to the range, like these outdoor cleaning products, designed to help clean up all your outdoor spaces, like decks, paths, windows and walls. So, you can have your garden looking great all year around without having to buy different batteries!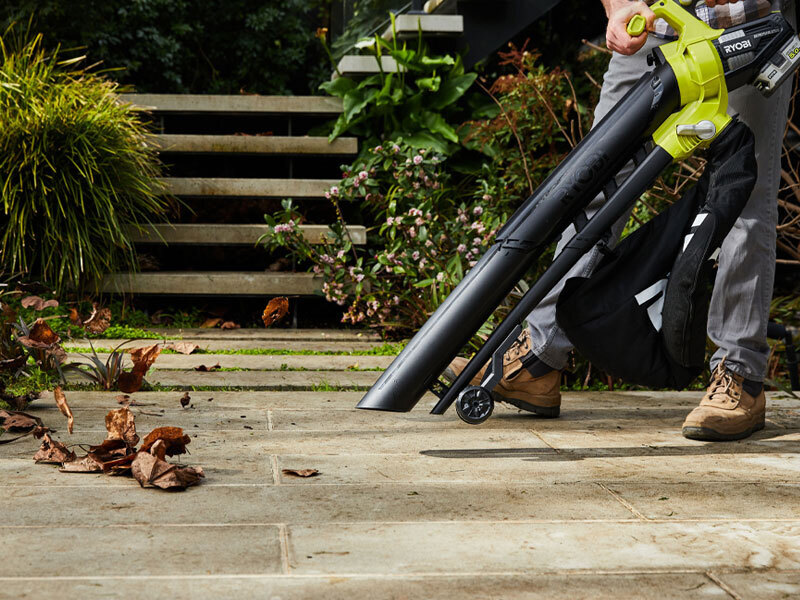 TOP OUTDOOR CLEANING TOOLS FROM RYOBI

ONE+ 4.0AH 350CFM HP™ JET BLOWER KIT
R18XBLW24
Clear debris from your garden with the RYOBI 18V ONE+ HP Jet Blower Kit. This includes a 4.0ah battery and 1.7A charger to keep your garden clear of leaves and grass clippings.

ONE+ POWERED OUTDOOR SURFACE CLEANER
OSC1800
Get your decks, patios and paths sparkling with this tough scrubber. It revitalises timber decks and takes the hard work out of cleaning brick paths, concrete pavers, garage floors – you name it. You'll find plenty of uses for this tool.

ONE+ HP™ BRUSHLESS 450CFM JET BLOWER
R18XBLW40
This Jet Blower is part of RYOBI's ONE+ Brushless HP™ series of tools that utilise advanced technologies, like brushless motors that deliver higher performance, extended battery runtimes and longer motor life. These tools are ideal for tough conditions and larger gardens with mature plants. And yet they still use ONE+ 18V batteries. They also have superior ergonomics for a premium user experience.

18V ONE+ HP™ 600PSI EZCLEAN POWER WASHER – TOOL ONLY
R18XPWS10
The RYOBI 18V ONE+ HP
™
600 PSI EZClean Power Washer connects to a standard garden or siphon hose to draw from any fresh water supply and is ideal for washing the car after a trip to the beach, cleaning windows, hosing down outdoor furniture and more.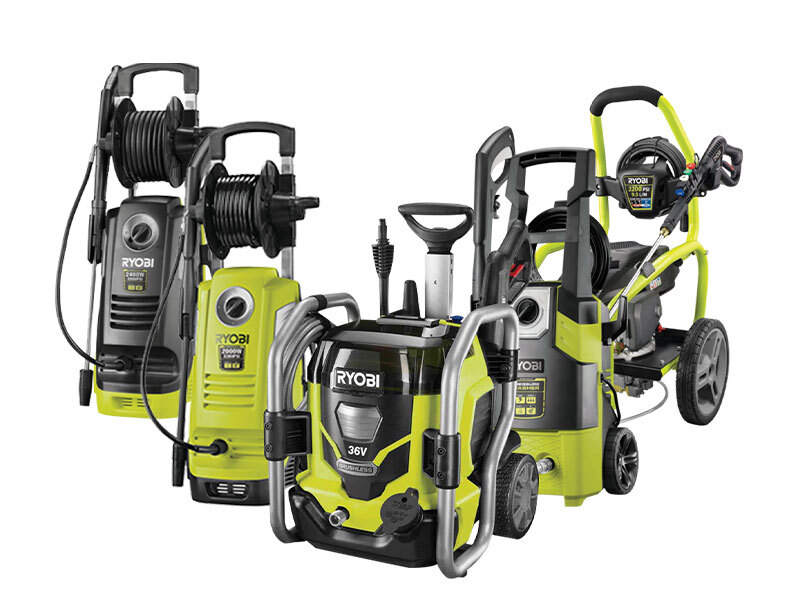 EXPLORE OUR PRESSURE WASHER RANGE
For a quick, effortless clean, a pressure washer is the tool for you! See which one is right for you.
GOT MORE SPACES THAT NEED CLEANING? CHECK OUT OUR TOOLS FOR:

18V ONE+ 4.0AH BATTERY AND CHARGER COMBO KIT
R18SK14

CLEAN UP IN THE SHED
Regain floorspace (and your sanity) by using RYOBI LINK ™ to store your garden tools, hoses, ladders – you name it – off the floor or in easily portable modular mobile units. There's a solution for every item you need to store.