GET THE DETAILS OF CAR DETAILING.
A lot of people may have heard the term "car detailing" and assumed that it's just a slightly fancier way to describe washing a car. But this is definitely not the case. Washing a car brings up images of a bucket of water and a hose and a quick 20-minute once-over on a Sunday morning. With car detailing, cleaning goes to a whole 'nother level. So before you start looking for an old rag and your lost hose nozzle, let's get into the details of detailing.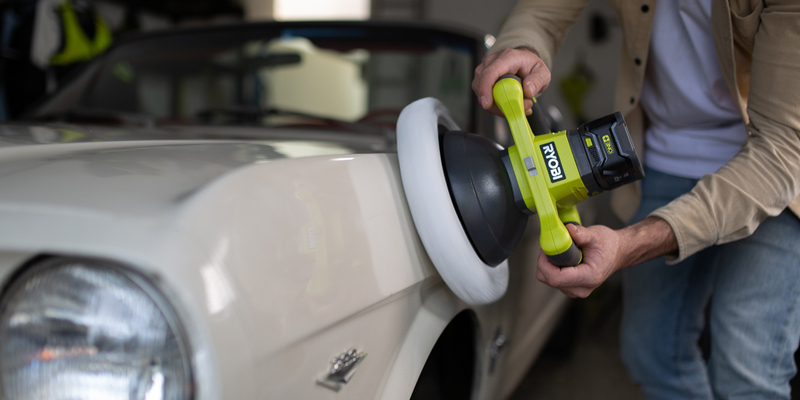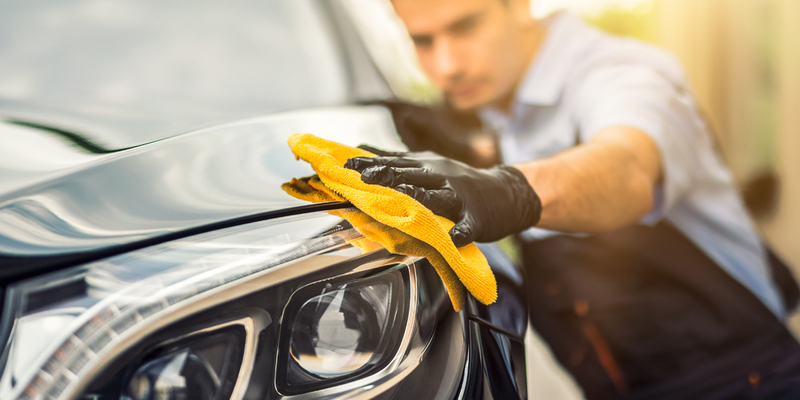 When you wash a car, you're really only tackling the surface dirt, dust, and mud. So a typical wash might include:
Scrubbing the car's exterior with a brush, sponge, rag, soap, and water

Wiping interior surfaces

Deodorising

Drying with a blow dryer, squeegee, or towel

Polishing and applying a conditioner
If a car wash is like a quick shower, then a thorough detailing is more like a full day at a spa. Of course all the standard surface dirt is tackled. But with a detail, nooks and crannies are cleaned and usually unseen surfaces are given some intense attention. So a detail could include some, or all, of the following: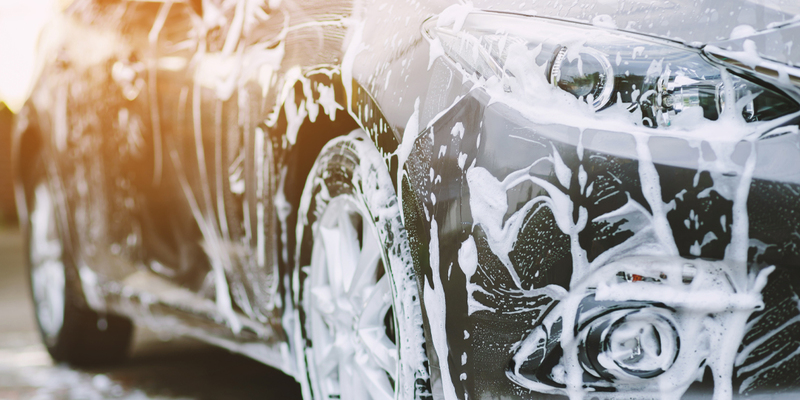 Washing

Waxing

Bug and tar removal

Dressing outside rubber and plastics;

Degreasing and cleaning the engine

Applying paint protector

Repairing dents

Paint touch-ups • Restoring headlights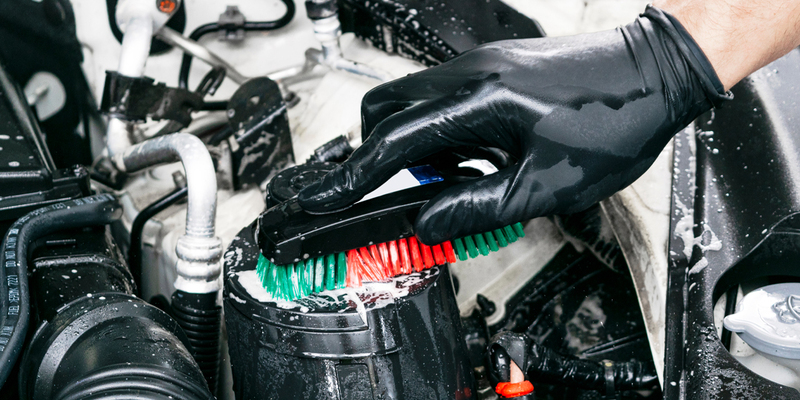 Scrubbing the interior roof

Shampooing carpets, mats, and seats

Cleaning interior rubber, leather, and vinyl • Cleaning mirrors and windows

Steam cleaning

Vacuuming the interior, including the boot

Polishing Interior surfaces
HOW TO GET STARTED WITH A CAR DETAIL.
First things first, while it might seem counter-intuitive, you should always start car detailing with your car's interior and then finish with the exterior. So here's a list of inside jobs to tackle.
Before you start scrubbing and polishing, give your car's interior a thorough inspection so you know exactly what needs to be done. And don't forget to remove the seat covers, check the upholstery, look under the floor mats, and inspect the air vents. Be meticulous.
2. Gather all your tools and supplies.
To do a job properly, you need the right tools. So be ready with cloths, microfiber towels, brushes, specialist car cleaning formulas, and a good vacuum. We recommend using a wet & dry vac for maximum suction... household vacs won't quite cut it here!
3. Blast dust away with a brush and compressed air.
Just like inside your home, dust gets into every nook and cranny in a car's interior. Use a brush to dust vents, dashboards, interior doors, and tight corners. And for some added power, brush with one hand and use the other to direct a blast of compressed air.
4. Scrub carpets and upholstery.
Use a damp cloth and a good foaming cleanser to remove any interior stains. And be sure to dry the clean areas thoroughly with a towel or blow dryer to avoid a musty smell.
5. Shampoo seat covers and interior coverings.
Before starting, make sure you're using the right cleaning solution. Next, spray the dash with a non-silicone vinyl protectant. Then apply a thin film of conditioner after cleaning and drying leather. Finally, clean and shampoo nylon and other fabrics using a wet/dry vacuum.
6. Wash and dry the floor mats before returning them into the car.
There's nothing worse than a spotless car that smells of mold and mildew. To avoid this stinky situation, make sure your newly washed floor mats are completely dry before putting them back in your car's interior.
7. Apply lubricants to hinges.
Squeaky clean should mean squeaky noises! So use a lubricant like WD40 to spray the hinges of your doors, boot and bonnet.
8. Lubricate window tracks and weather stripping.
Keep your window tracks and door weather stripping supple by lubricating them with a silicone spray.
9. Clean the inside of the windows last.
Save this job until last so you don't have to clean it again if you're a bit too eager when spraying other surfaces. And once you're ready, take the effort out of the task and get a sparkling result with a window cleaner.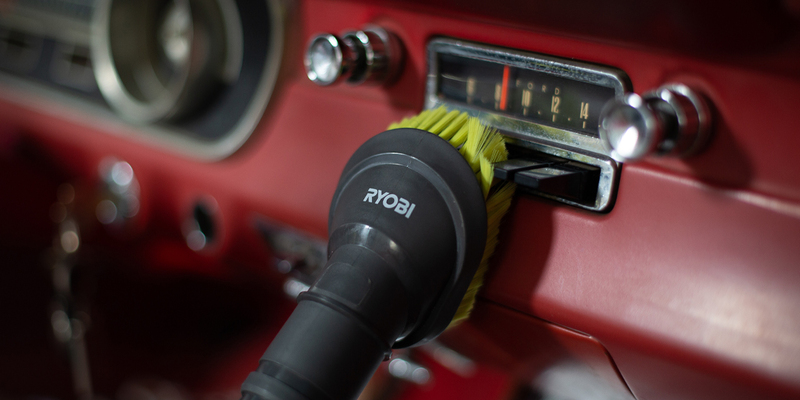 TIME FOR THE EXTERIOR TO SHINE.
With the inside of your car looking like new, you're ready to step outside and get on to giving your car's exterior an extreme makeover. So let's get going.
1. First, find a cool, shady spot.
A hot exterior can potentially cause a reaction between your car's paint and any soap or detergent. So make sure your car's surface is cool to touch before you start washing it.
Get rid of dirt, grease, and grime from your rims with a brush or, to make it easier, a high pressure cleaner. With attachments like a rotary brush head and a straight brush, you'll reach even the tightest spots with no trouble.
Once the wheels are clean, apply a specialised dressing to your tyres. To get the best results, let it soak in for a few minutes and then wipe it off with a soft cloth.
4. Invest in a microfiber mitt or pressure washer.
Most people tackle washing their car's exterior with a sponge or the classic old, discarded t-shirt. The trouble is, these don't rinse clean. Microfiber mitt, on the other hand, rinses clean and will not hold on to dirt and particles. And a high pressure cleaner can save your shoulder muscles.
5. Wax and polish Here's where it really comes to life.
Using a buffer, give your car an all-over polish. Finish with a wax using a brand that will give you the shine you want (they can vary from deep and warm through to wet and shiny-looking). Now stand back and admire your handiwork.
Now for the finishing touch. If your windscreen wipers have started leaving streaks behind, it's time for a new set.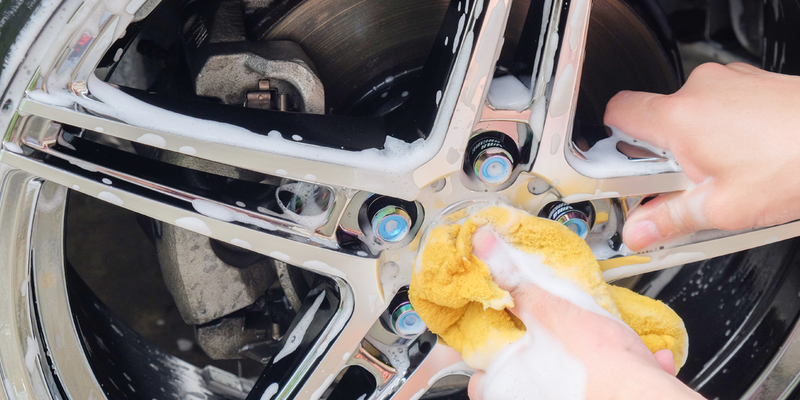 NOW YOU HAVE THE DETAILS, GET THE TOOLS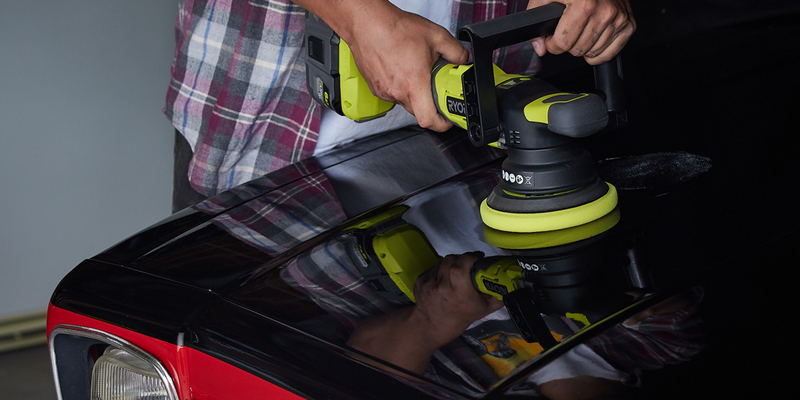 As you've no doubt gathered by now, properly detailing a car is a big job... but a very rewarding one. It can be a lot easier, though, if you have the right arsenal of tools to help and that's where the Ryobi range comes into its own, with a collection of essentials for any auto-enthusiast.
WITH ONE BATTERY POWERING OVER 1OO TOOLS, YOU CAN CREATE JUST ABOUT ANYTHING WITH THE ONE+ SYSTEM.