TINY HOME ON WHEELS
Read how 2 osteopaths, turned DIY enthusiasts, converted an old bus into a modern tiny home on wheels.
Where did you get your inspiration from?
There are a lot of DIY 'vanlifers' out there building some pretty amazing homes on wheels. We did a loop of the country, traveling with a few people who had converted buses and we really got inspired by stepping inside their amazing conversions. We lived in a van for a year so we knew what we liked and what we didn't like. This bus conversion needed to be a mobile home / office for us so that we could comfortably take our business to the most remote and isolated places in the country.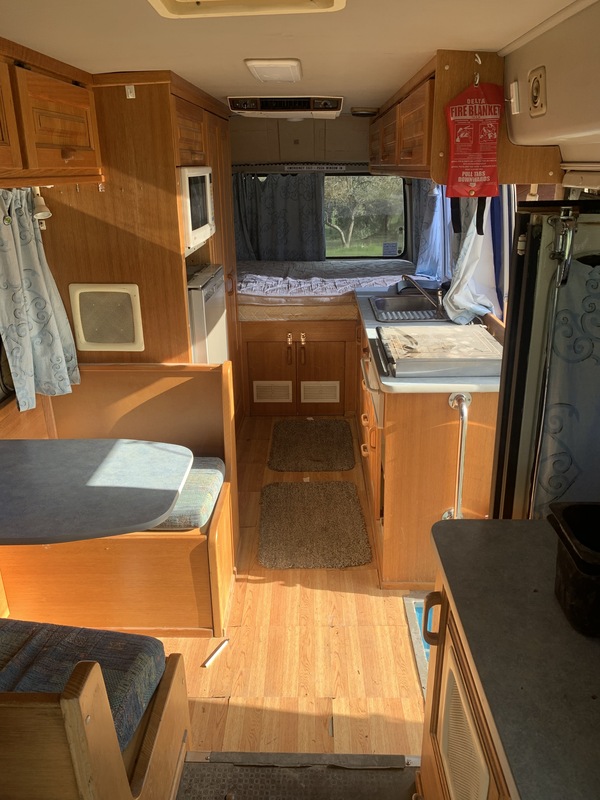 How long did it take to complete?
We bought the bus in late April 2020 (in the middle of COVID) and took it back to our family farm. We hit the ground running on the conversion and completed it two months later. We hit multiple roadblocks along the way, but that's what happens when you try to renovate an old bus in the middle of a pandemic!
What skill level will I need to complete it?
Put it this way, we are osteopaths. We went to uni for five years to learn how to diagnose and treat musculoskeletal complaints, we know absolutely nothing about renovating, construction or auto electrical. If you're willing to do your research, reach out to people with knowledge and give things a go, then you can walk into something like this with a really low skill level. Our advice would be planning the entire build in order and always allow more time / money for things that go wrong, because they definitely will.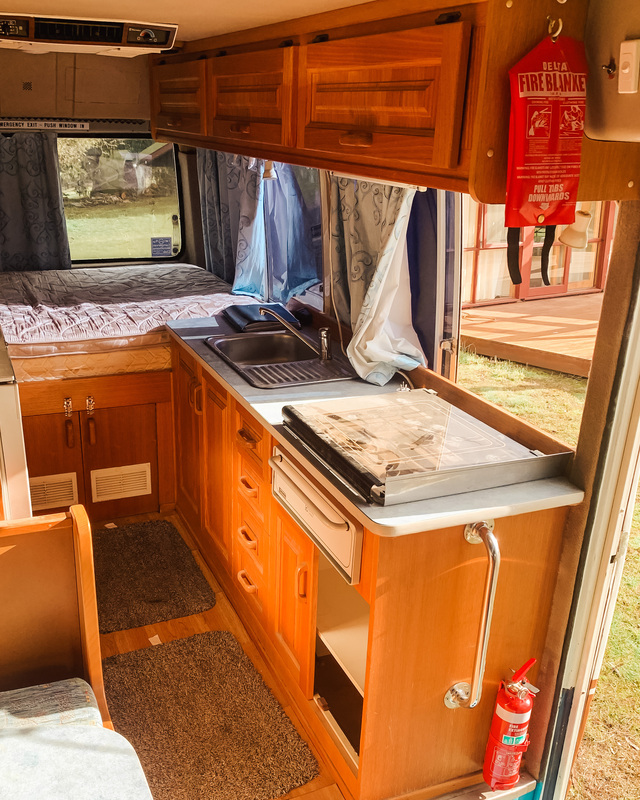 What was your budget?
We bought our bus for AUD$15,000 and told ourselves if we could get it on the road for a total of AUD$22,500 we would be happy. We spray-painted the exterior, had some panel beating and mechanical work done and replaced the shock absorbers and tyres so before we even started the inside we were already over AUD$20,000. The interior we renovated as cost effectively as we could and we are really happy with how the budget tracked there. Of course, we ended up slightly over our initial budget but that was mostly due to some unexpected electrical challenges.
What materials did you use? Alternatives?
Paint + new handles

Hardwood for benchtops

Rigid vinyl flooring

New sink and tap

MDF to construct the shelf above the bed

Carpet offcuts for the front of the bus

Lots of sandpaper / sanding blocks / sugar soap

LED strip lights

2 x 200W solar panels

Victron 12V to 240V 375 Inverter

Red Arc Bcdc 50A charger
What tools did you use?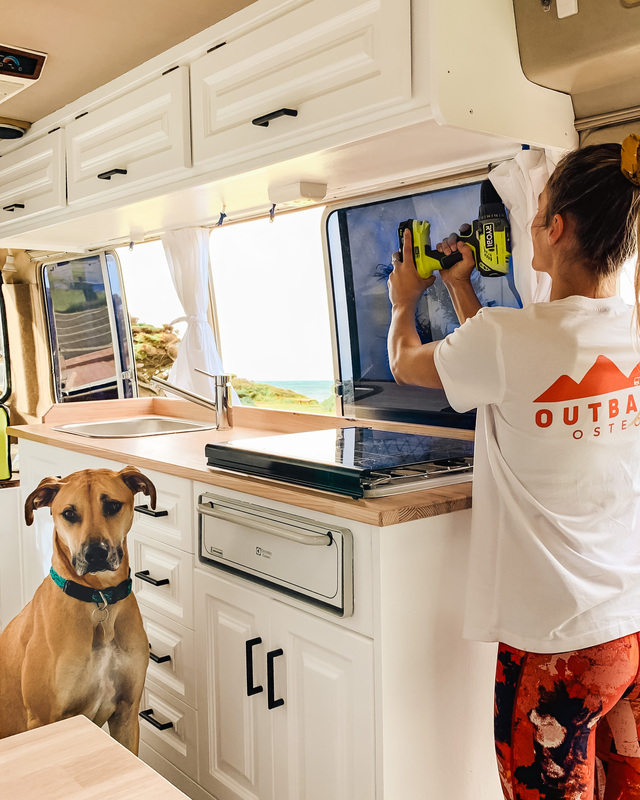 What was the toughest part of the project where extra care or attention to detail was required?
Designing an off-grid solar system that is efficient and able to provide enough energy when sunshine is limited was difficult. Because we chose to run a normal house fridge in our bus we needed more solar energy to ensure the fridge did not deplete the batteries. We learnt a lot about auto electrical and 12V off-grid systems in this process.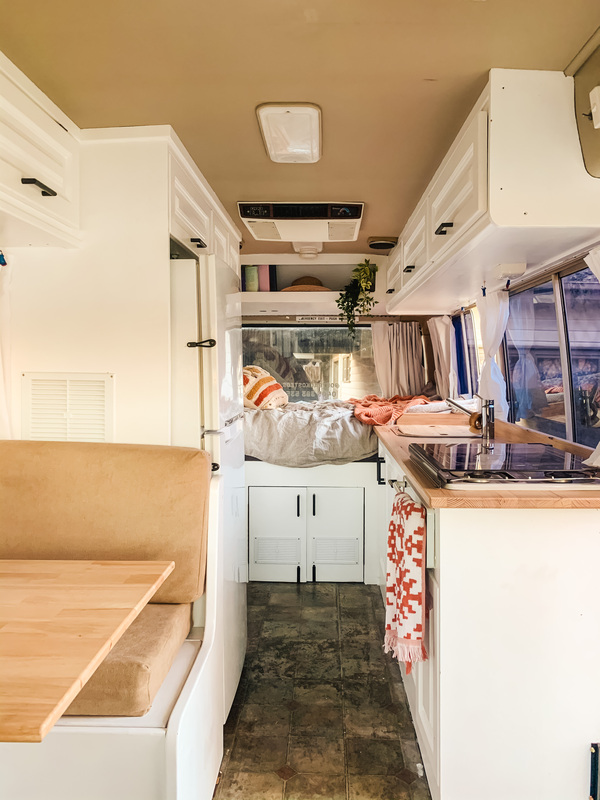 What are you looking forward to tackling next?
More bus projects … we are really keen to put some roof racks on the bus so we can store our tools and surfing gear. We would also love to build a little timber viewing platform so that we can sit up there and soak up some beautiful sunsets together.